New Southampton Chairman Ralph Krueger Says It's 'Too Early' to Discuss Futures of Lallana and Shaw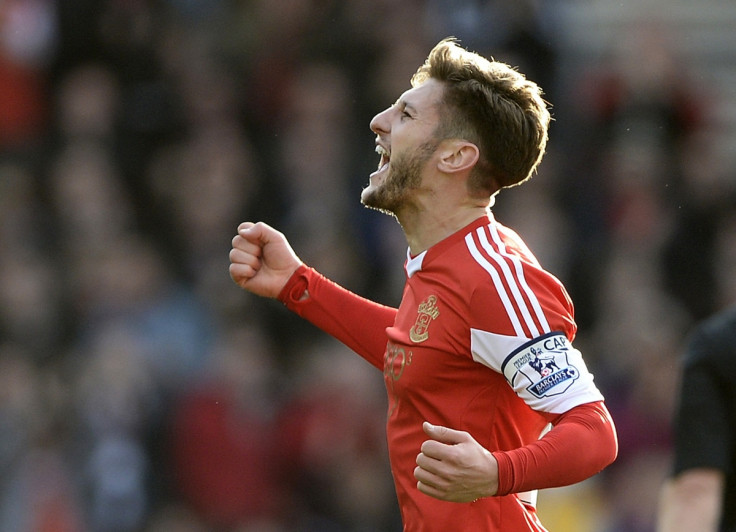 Newly appointed Southampton chairman Ralph Krueger claims owner Katharina Liebherr will not contemplate selling the club, but would not be drawn on the futures of the club's sought after targets such as Adam Lallana and Manchester United and Chelsea target Luke Shaw.
The south coast club confirmed Krueger's appointment almost two months after former executive chairman Nicola Cortese left St Mary's, a development that saw the club's bright prospects briefly come under scrutiny.
There had also been suggestions that Leibherr was considering offloading the club she inherited from her father Markus following his death in 2010.
However Krueger, whose background includes coaching the Switzerland national hockey team and NHL side Edmonton Oilers before helping Canada in their 2014 Winter Olympics triumph in Sochi, is confident there is little chance of a change in ownership.
"She cares," Krueger said, the Independent report. "She has always cared and this has always been a special organisation, and she really, really cares about what happens here.
"Yes, she has a family, yes she has other things going on, but this has become a very important priority for her."
Following Cortese's departure there was widespread concern that his absence could work to destabilise the club which has established itself as a Premier League force just four seasons on from playing in League One.
There were fears that manager Mauricio Pochettino, a major ally of the former chairman, would also leave the club while there was immediate concern regarding the futures of Southampton's plethora of coveted academy products.
While Krueger confirmed that he is looking to develop St Mary's Southampton's training facilities he was unable to provide assurances over the long term future of the likes of Shaw and Lallana, who are likely to attract serious interest this summer.
"We will do everything possible to retain the players as long as possible but it is too early in the process to specify what that means," he said.
"Everybody has to know that we will work within our means. We will have a healthy organisation with no shortcuts.
"We are going to earn every single thing we do here and we're going to have to pay a price for that."
Canadian-born German Krueger added there was no developments regarding a new contract for Pochettino, but was quick to add conversations between himself and the Argentine had been "positive" on his first day at the club.
"This is an important point to bring up right away today: we won't give you speculation, but very quickly we will give you the results. We give them fairly, openly and transparently.
"I think I have been clear today that my conversations with Mauricio have been positive and I would like to leave it like that today."
© Copyright IBTimes 2023. All rights reserved.