Controversial euthanasia proponent releases 3D printing blueprints for assisted suicide pod
Philip Nitschke 's 3D-printed "death pod" will let users "die peacefully and reliably".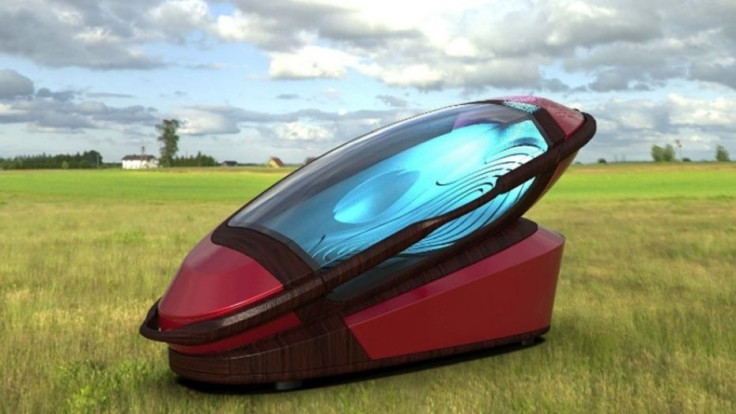 A 3D-printed "death pod" has been created by Australian scientist and euthanasia advocate Dr Philip Nitschke which will let users die "peacefully and reliably" with the press of a button.
First teased last month by Nitschke, who critics have dubbed Dr Death, the suicide machine is known as Sarco and was developed by the scientist's organisation, Exit International.
Nitschke built the Sarco in the Netherlands alongside an engineer called Alexander Bannink.
The Daily Mail reported on Tuesday (28 November) that the pod can be easily assembled in any location.
Exit International said that it had placed the open-source blueprints of the machine on the internet after it was unveiled at a Canadian euthanasia conference on 28 October.
Access to the Sarco capsule – which resembles something from sci-fi movies – is only granted after taking part in an online mental questionnaire which then provides an access code.
Reclining in the capsule, the user can click a button to release liquid nitrogen as the oxygen level falls. Nitschke claimed a peaceful death would result in "just a few minutes".
The reusable pod can be detached and used as a coffin.
"Sarco does not use any restricted drugs or require any special expertise such as the insertion of an intravenous needle," Nitschke said.
"Anyone who can pass the entry test can enter the machine and legally end their life," he added.
The controversial scientist said that development of the Sarco machine had been prompted by "a growing demand for choice by the elderly as populations age" and the "difficulty and associated legal issues associated with sourcing the best end-of-life drugs".
Euthanasia is described as the act of deliberately ending a person's life to relieve suffering. Both euthanasia and assisted suicide remain illegal under English law.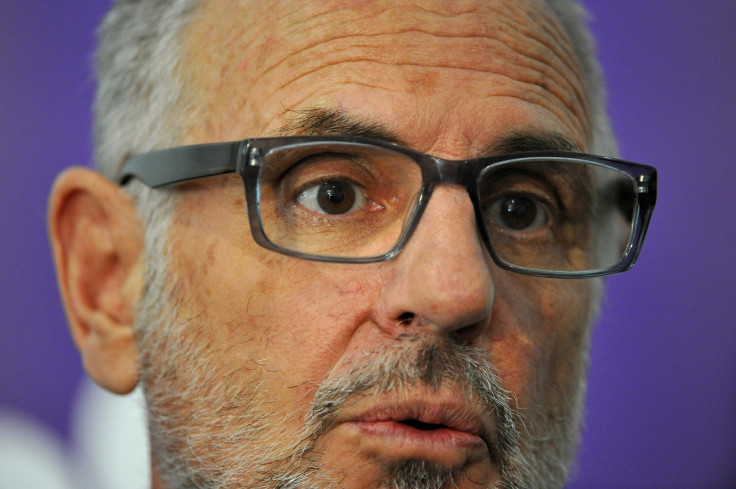 Dr Philip Nitschke responds publicly after he was de-registered from the Australian Medicine Board in 2014
David Mariuz/Getty Images
In the UK, under the terms of the Suicide Act (1961), assisted suicide is punishable by up to 14 years' imprisonment.
Euthanasia, meanwhile, is still regarded as either manslaughter or murder and carries a maximum penalty of life in prison.
The law varies from country to country.
In the Netherlands, for example, termination of life on request is legal under some circumstances – but appeals must always be made "earnestly and with full conviction".
A Dutch government website says: "Requests for euthanasia often come from patients experiencing unbearable suffering with no prospect of improvement. However, patients have no absolute right to euthanasia and doctors no absolute duty to perform it."
While still not widely-known to the UK public, Nitschke has hit British headlines in the past.
In 2009, the Guardian reported on the backlash following the news that Exit International was planning to sell "euthanasia kits" in the UK for £35.
A year earlier, one of Nitschke's "suicide workshops" was scheduled to take place at a hotel in Bournemouth but was cancelled by local authorities.
Local media said that a London meeting that went ahead, in comparison, was "well-attended."
---
The Samaritans provides a free support service for those who need to talk to someone in the UK and Republic of Ireland. Visit Samaritans.org or call 116 123 (UK) or 116 123 (ROI), 24 hours a day, 365 days a year. Visit this website to find a support phone number in your country.
---