Sunderland manager David Moyes says he is keen to bring Manchester United duo Marouane Fellaini and Adnan Januzaj to the Stadium of Light this summer.
Moyes, who was named Sam Allardyce's successor as Black Cats boss in July, signed Fellaini for United on transfer deadline day in 2013 having previously worked with the Belgium international at Everton for five seasons.
Januzaj meanwhile was the bright spark of the Scot's ill-fated reign at Old Trafford, enjoying a superb campaign as an 18-year-old. The attacking midfielder has failed to reach those heights since then, however, and was last week named as one of nine players Jose Mourinho has told can leave Old Trafford this summer, according to the Daily Mail.
Speaking during his formal unveiling as the new Sunderland boss, Moyes confirmed he will be among the managers hoping to sign the 21-year-old before the transfer window closes, along with his compatriot Fellaini.
"They're excellent players," Moyes said of the United pair on Monday (1 August) at his first press conference as Sunderland boss, The Guardian report. "We're interested but I'm sure there's a load of other clubs that are as well. We're interested in lots of good players. You have to have a realistic view. There'll be some players we can attract just now and some players we can't.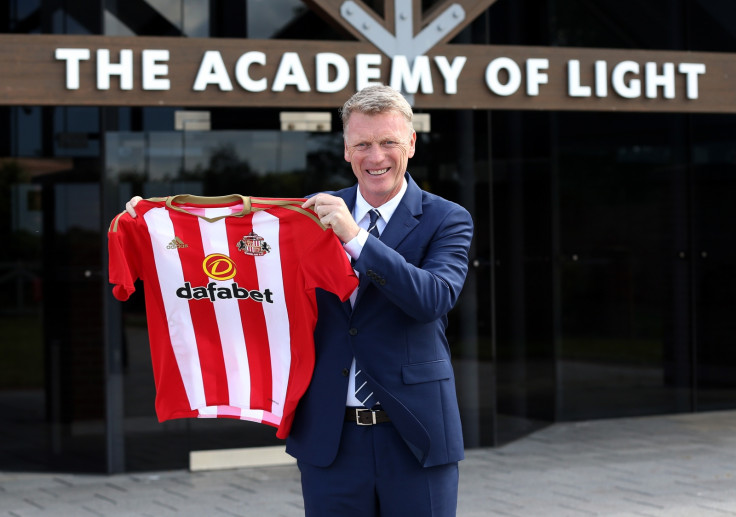 "We'll try and get the ones we can and the ones who want to come here and start on the new journey we're on. We have offers in for people already and we're working hard. I've been really impressed by the new chief executive [Martin Bain]."
Januzaj came off the bench for United in preseason games against Wigan Athletic and Borussia Dortmund but was one of the players left behind as the squad travelled to Gothenburg for a friendly clash with Galatasaray on Saturday 30 July.