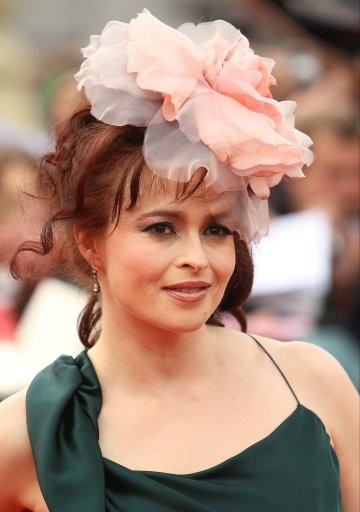 Veteran comedian Ronnie Corbett, actress Helena Bonham-Carter, golf champions Darren Clarke and Rory McIlroy and author, poet and broadcaster Clive James are among those who are being recognised on the New Year Honours list.
Corbett, 81, will be made a CBE for services to entertainment. Former cricket umpire Dickie Bird and TV presenter Lorraine Kelly are among the OBEs. Bonham-Carter is being made a CBE. Loraine Kelly gets the honour in recognition of her charity work.
Open winner Clarke will receive an OBE whereas McIlroy is being made an MBE. Alex Crawford, war correspondent of Sky News who reported from Libya, is being made an OBE for services to broadcast journalism. Clive James is being appointed a CBE.
Baroness Hayman (GBE), Joan Ruddock (DBE) and, Roger Gale and Bob Russell (knighthoods) are among the parliamentarians who receive the honours. Meredydd Hughes, Chief Constable, South Yorkshire Police, will be made a CBE. Actor David Harewood and radio presenter David Rodigan are being made MBEs.
Meanwhile, the decision to award a knighthood to Paul Ruddock, Chief Executive of Lansdowne Partners, and a CBE to business tycoon Gerald Ronson has kicked up a row, according to a report in the Telegraph.
Ruddock's firm was accused of "short selling" to bet on the shares of lender Northern Rock, which had to be bailed using taxpayers' money. Ronson had been convicted on charges of theft, conspiracy and accounting fraud following the Guinness scandal in 1990.
The Conservatives have been accused of rewarding the "friends in the City." The Telegraph has quoted shadow Cabinet Office minister Michael Dugher as saying: "David Cameron promised to clean up politics, but in office he has shown he is utterly out of touch with decent British people."
"He's giving a knighthood to Paul Ruddock, who made millions from the collapse of Northern Rock and has given over half a million pounds to the Tories. This tells you everything you need to know about the Tories' priorities. At a time when millions of families are struggling to get by, it's the Tories' friends in the City who get the rewards."