The second Test match between New Zealand and England at Wellington was declared a draw after rain cancelled the final day's play. The hosts were due to resume, following in their second innings, at 162/2. Kane Williamson and Ross Taylor were unbeaten overnight on 55 and 41 respectively.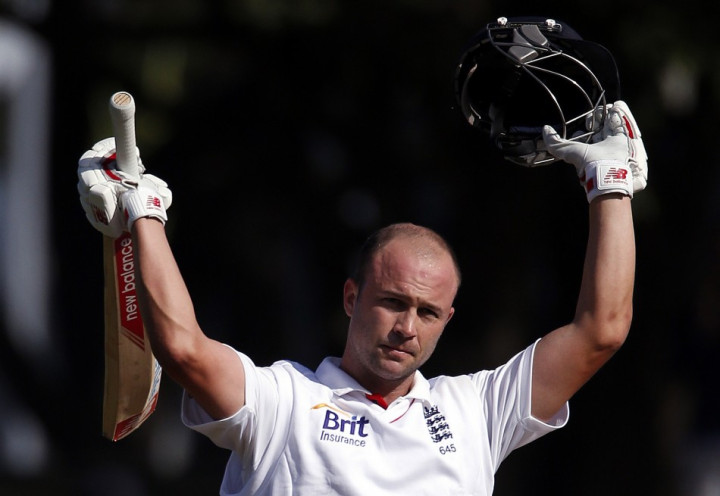 Kiwi captain Brendon McCullum has been criticised for his approach to the match, with some claiming New Zealand were playing to force the draw. The big-hitting batsman hit out at the reports, insisting he looks to win every game.
"If you've seen the way we've played in the last two Tests we've been reasonably proactive. We go into every game trying to win, it's not about hanging on for a draw. We see it as a great opportunity to clinch a series win against England, which is something we'd all hold very fondly," McCullum explained.
England captain Alastair Cook hailed his bowlers for exerting concerted pressure on the batsmen. James Anderson and Stuart Broad led the visitors' seam attack and the latter's 6/51 in the first innings could have ended in a win for England, but for the weather.
"I think it was outstanding in that first innings to bowl New Zealand out for 250. On that wicket, that was a great effort. The guys were back to their best, putting New Zealand under a lot of pressure and not letting them get away from us. That is one of our hallmarks. Although Jimmy didn't get the wickets, he bowled 30 overs into that wind, pretty much - an outstanding effort. It was great to see Broady back in the wickets, and bowling as well as I think he has done," Cook said.
The three-match series remains 0-0 after the first two games; the match at Dunedin was also a draw. The final Test is to be played in Auckland, from 22 March to 26 March.
READ: New Zealand v England, 2nd Test, Day 1: England in Driving Seat With Centuries for Trott and Compton
READ: New Zealand v England, 2nd Test, Day 2: Visitors Turn the Screw
READ: New Zealand v England, 2nd Test, Day 3: Stuart Broad Destroys Kiwi Hopes
READ: New Zealand v England, 2nd Test, Day 4: Kiwis Fight but Visitors Close in on Win