Jamie Redknapp believes that things can't get much worse for Newcastle right now, but the pundit has argued that the north eastern club won't face the relegation zone as they look to break their poor run with a win against title contenders Manchester City.
The match-up against City will be tough for the Toon to say the least, as the side look to recover from five losses in their last six matches.
And Redknapp believes that with a tough European schedule, the club have suffered from too many pieces of bad luck to put them in contention for a top four spot for a second consecutive season.
"Their line-up has been continually disrupted by injuries and suspensions since that win over Spurs and they've regularly been unable to field Demba Ba, Yohan Cabaye, Cheick Tiote, Fabricio Coloccini and Tim Krul - the spine of their 2011/12 season - at the same time," he told Sky Sports.
"From suspensions for Coloccini to a long term injury for Cabaye - who is a real loss - Pardew has been dealt one blow after the other this season.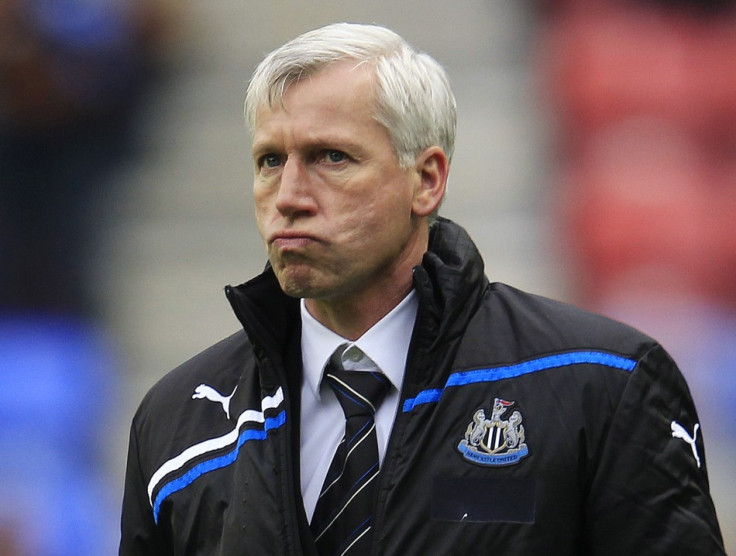 "I don't believe their spot in the Europa League has helped either. That competition always seems to affect teams' league performances and, if you have a small squad, or one hit by injuries to key players, the travelling and extra games soon take their toll."
But Redknapp insists that Newcastle will not face a fight for the drop, despite the side currently being just two points out of the relegation zone.
"I'm certain they won't go down," he explained. "They have too much quality and will pick up some results soon.
"Newcastle will be desperate to get something out of this [City] match to give themselves something to bite on and to get that fantastic home support behind them for the tricky Christmas period."
But Redknapp doesn't have much faith in them defeating City, saying of the current domestic trophy holders: "They'll have good memories of going to Newcastle last season, where Yaya Toure scored a brace in their 2-0 win in the penultimate game of the season which set up that dramatic final day against QPR.
"I reckon they'll have more good memories of St James' Park after this weekend as well - I'm going for a 2-1 win for City."