Newcastle United defender Fabricio Coloccini is uncertain about his future at St James' Park beyond the summer. Argentine club San Lorenzo were interested in the centre-back in January, after the 31-year-old sensationally asked to be released, for personal reasons.
The Magpies were unwilling to offload one of the Premier League's finest defenders, particularly when they are fighting to avoid relegation and San Lorenzo could not afford a transfer fee. So, Coloccini remained at Tyneside. However, he has now hinted he is unlikely to continue with Alan Pardew's side beyond the end of this season and repeated his earlier statement that he was compelled to return to Argentine, for personal reasons.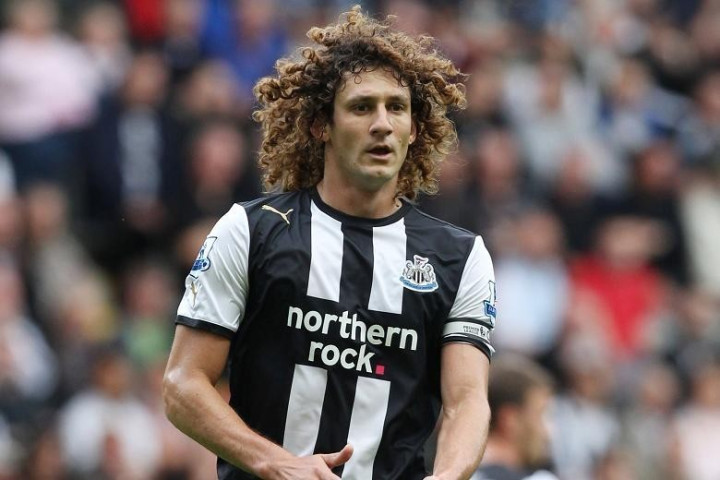 "I don't know. I don't think anything about the end of the season because I just think about being alright. In five years in Newcastle, the people's kindness and passion in the street and on the pitch is something unforgettable. It has marked me forever. But there are many things that make it difficult to be in England. I have been in Europe for 13 years. I have two children who can't enjoy their grandparents and cousins because we are far from them," the Newcastle captain explained.
Coloccini also revealed he spoke to the club in January about cancelling his contract. The request was denied.
"I talked with the club about rescinding the contract which links me to Newcastle for the next four to five years, so I could return to Argentina with my family and play for a club there. They said no, and I had to turn the page, get out onto the pitch and perform and try to thank them for the five years they have given me confidence and affection and made me feel at home," the defender explained.
The Argentine also claimed the situation could change in the summer, when San Lorenzo are expected to make a second approach. He did, however, stress that he remained committed to Newcastle's season in England. The club are dangerously close to relegation, despite a phenomenal season last year. They are 16th in the Premier League and only four points separate them from Reading in 18th.
Newcastle played the first leg of their UEFA Europa League knock-out tie on Thursday. They played out an evenly matched goalless draw with Ukrainian side Metalist Kharkiv. The second leg is on 21 February, in Ukraine.