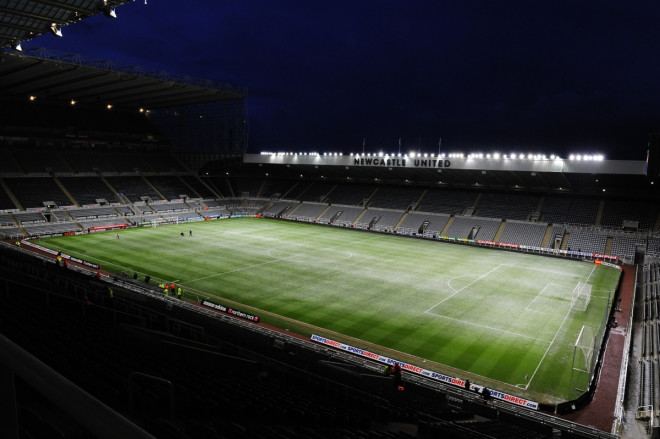 Newcastle United managing director Lee Charnley says the club will look to sign between one and two players per year and have already begun planning ahead of the upcoming summer transfer window.
After the departure of Derek Llambias last June and director of football Joe Kinnear in February, Charnley has been promoted from his role as football secretary and director to lead the Toon's transfer policy alongside manager Alan Pardew
The lack of investment following the sales of the likes of Andy Carroll and Yohan Cabaye have been heavily criticised by Newcastle fans but Charnley says the club are readily on the look-out for new additions.
Charnley said in a club statement realised to mark his appointment at Newcastle: "Our preparations for the summer transfer window have already begun of course, and our challenge is to make sure we spend the funds we have available in a careful and considered way in order to ensure that we get the maximum benefit from every pound we invest in the squad.
"We will continue to operate in a financially responsible manner and live within our means. This Club is financially strong and there is money to spend if the deal is right and we are confident a player can add quality to the squad.
"That said, we will not pay over the odds or make knee-jerk decisions. Every player we sign represents a major investment and mistakes are costly which is why we will continue to be prudent in our transfer dealings. This is the reality of a well-run football club like ours."
Despite having lost four of the last five league games, Newcastle have enjoyed a decent campaign away from the stresses of a relegation battle which clouded last season.
The sale of Cabaye to Paris Saint Germain has coincided with a recent poor run of form, with the French international's departure three days before the end of the January transfer window not allowing sufficient time for a replacement to be signed.
Owner Mike Ashley will be installed on the club's boars at St James' Park to contribute to decisions regarding transfers and Charnley says the Magpies will remain strict with their spending
"As a board we will continue to make the final decisions on all player transfers," he added. "Clearly, however, the manager and his team have a very significant involvement in such decisions and will be instrumental in making recommendations in relation to the squad.
"Our transfer policy and strategy is very clear and will remain unchanged. We will focus on identifying and recruiting young players whose best years are ahead of them, which in nearly all cases means players in their early to mid-20s and not beyond.
"We don't look at transfer windows in isolation, but rather as a full trading year, and our intention for the first team is to sign one or two players per year to strengthen the squad.
"In addition, we aim to strengthen the squad underneath the first team in order to make sure we have a strong group of players pushing our regular first team for a starting place each week. This is essential to bring out the best in everyone and provide an important element of continuity to the squad for the longer term."