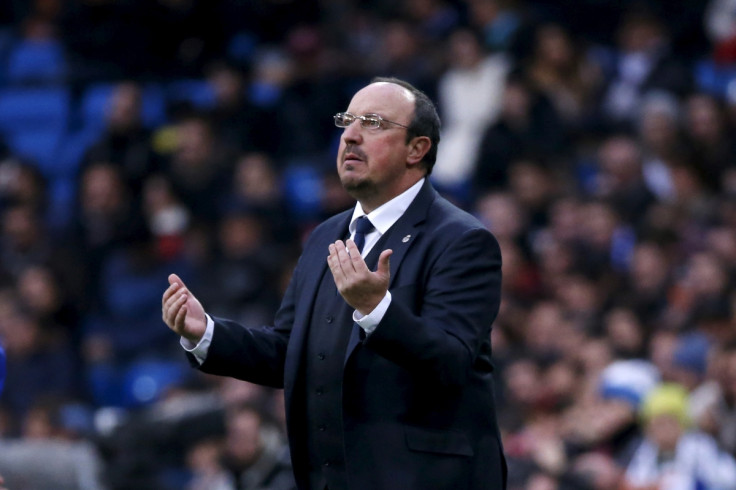 Rafael Benítez has confirmed he has a break clause in his contract at Newcastle United in the event of the club getting relegated. The Spanish manager has replaced Steve McClaren at St James' Park, but has revealed he could leave the club if they lose their Premier League status.
The former Liverpool, Chelsea, Real Madrid, Inter Milan and Valencia boss signed a three-year contract with the Magpies yesterday (11 March). However, he said during an introductory press conference that he could walk away from the club before his deal expires.
"It is normal," he insisted, when asked about the decision to include a break clause. "But I am here to do my best and I'm convinced we can do well."
Benítez revealed he has been eager to return to the Premier League following his sacking at Real Madrid earlier this year.
"I had offers from abroad," he said, according to The Mirror. "But when I was at Liverpool we always talked about Newcastle as a massive club, the passion of the city. I've been away from my family in England for two and a half years that's a big factor why I'm back."
The Newcastle manager also revealed he spoke to club legends Alan Shearer and Peter Beardsley about what to expect of the club.
"I've talked with Alan Shearer and Peter Beardsley about the city and the passionate fans," he shared. "The stadium, the games, the atmosphere has always been fantastic. There are fantastic fans behind the team."
Meanwhile, Benítez expressed confidence that Newcastle can escape relegation this season, despite their current woes. "I'm here because I believe we're good enough to stay in the Premier League," he said.
Newcastle are currently 19th in the Premier League table, having won just six games in the league all season. The Magpies have 10 games remaining in their campaign, including a much-anticipated derby against Sunderland on 20 March.