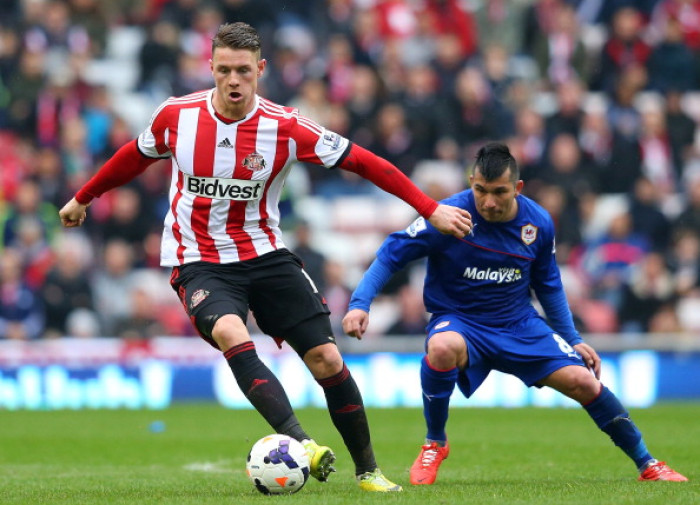 Sunderland striker Connor Wickham could make a controversial move across Tyneside to Newcastle, amid interest from West Ham.
Wickham refused to sign a new three-year deal handed to him by Sunderland coach Gus Poyet, sparking interest from a number of Premier League clubs.
West Ham have reportedly entered the race to land the 21 year-old as Sam Allardyce looks to find a replacement for the injured Andy Carroll.
But it is interest from Newcastle, as reported by the Daily Mail, that could most irk Black Cats fans who have already seen midfielder Jack Colback leave the Stadium of Light to join their most hated rivals on a free transfer.
Wickham helped launch Sunderland to safety last season after scoring goals against Chelsea and Manchester City, while setting up a Sunderland win against Manchester United.
But he may have scored his final league goal for the club after rejecting the deal with Newcastle and West Ham waiting in the wings.
Other clubs monitoring the England under-21 international are newly promoted Leicester City and Southampton, whose manager Ronald Koeman has funds available after the south coast side's mass exodus.
Steve Bruce splashed out £8m (€10m, $13.4m) on the then-teenage star in 2011, but Wickham failed to live up to his price tag and was lent to Sheffield Wednesday and Leeds.
He was recalled earlier this year, and saved Sunderland from relegation after netting five times in the final nine games of the campaign.
But Poyet has grown tired of the protracted wrangle and is prepared to lose Wickham.
"For me, Connor's situation is clear. He needs to sign a new contract or we let him go – we sell him. There is nothing inbetween," the Uruguayan said.