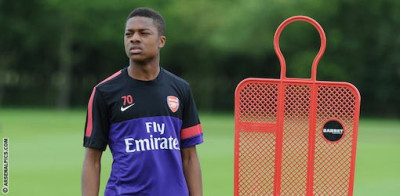 When it was launched last season, the NextGen Series was to herald a new era in competitive football for U19 players. The Champions League-like tournament for youngsters from top European clubs was meant to give future stars a taste of football at the highest level and offer them a wider platform to showcase their skills.
Developed, in part, by Watford academy manager Mark Warburton, the NextGen, even in its infancy, can point to unearthed stars like Liverpool's new teenage sensation Raheem Sterling and Dutch champions' Ajax's 18 year old Danish international, Viktor Fischer. And as the 2012/13 edition reaches its mid-point, IBTimes UK looks back through all the talent and the matches and selects the top ten England hopefuls.
Should these young men live up to their potential, then the country has ready replacements for England stalwarts like Steven Gerrard, Frank Lampard and Wayne Rooney.
Click Start to begin the slideshow