Neymar has encouraged Barcelona to complete the signing of the "impressive" Marco Verratti from Paris Saint Germain. Chelsea, Bayern Munich and other big European clubs have also been linked with the midfielder but the Brazil international believes that he would be a perfect fit for the La Liga giants.
Verratti has emerged as the top priority transfer target for Barcelona since the appointment of new manager Ernesto Valverde.
Earlier this month, La Gazzetta dello Sport reported that the La Liga giants were preparing a stunning €100m (£87.7m, $111.7m) bid to convince PSG to part ways with the Italian midfielder, adding that Chelsea and Bayern Munich were also interested in his services.
La Gazzetta dello Sport and reports in France have since left Chelsea and other potential suitors out of the battle, claiming that the 24-year-old has set his sights on Barcelona and is ready to make every effort to force the move.
However, negotiations with the Ligue 1 giants have not been easy as they have reportedly told the player that he is going nowhere.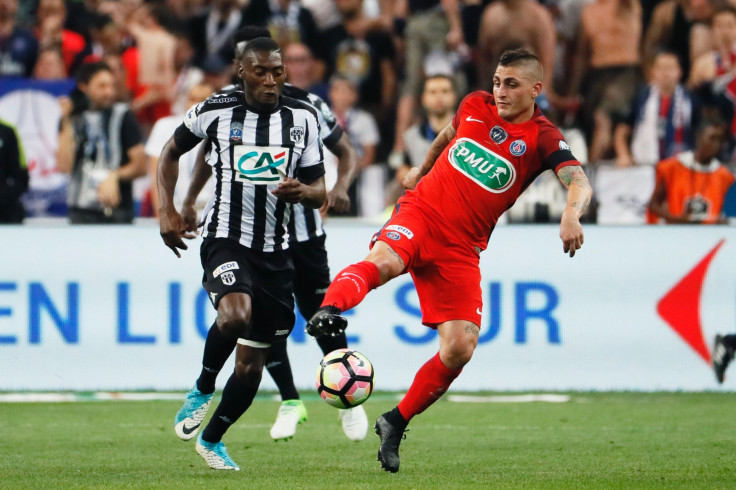 Patrick Kluivert, who was the PSG's director of football until only a few weeks ago, confirmed earlier this week that Verratti wants to join Barcelona, but suggested that the Ligue 1 side won't let him go - even for €100m.
"I know the PSG president very well and I also know that Verratti wants to go to Barcelona, but PSG will not let him leave. He renewed his contract last year and it will be very difficult [for Barcelona to sign him]. I think he is worth more than €100m."
Neymar has now encouraged Barcelona to keep pushing for his signing regardless, stating that the Italian has what it take to be a success at the Nou Camp.
"Of course I would like him to come to Barcelona, I would love to [see him join]," Neymar said to Sport when asked about the potential signing.
"He is a great player, he is a player with an incredible technical quality. He has the profile and the right skills to play with us at Barça."
"If the signing of Verratti goes through, I am convinced that the whole team will receive him with great joy because he is an impressive player."