Santos manager Muricy Ramalho claims Neymar will join Barcelona in the near future.
The Brazilian sensation has been heavily linked with a move to either Barcelona or Real Madrid, either in this summer or the one after. Chelsea and Manchester City are also chasing the 21-year-old but his coach has now stated it's the Blaugrana who are set to win the race for his signature, although he could not place a date on the transfer.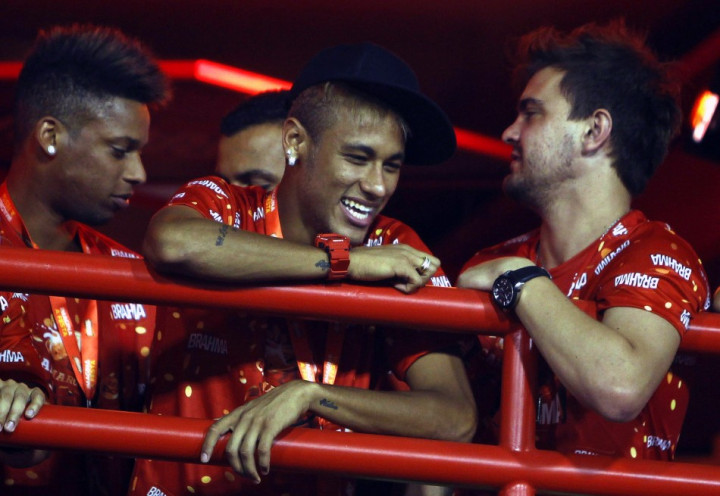 "I don't know if it´ll be now or later, but I think that Neymar will play for Barcelona. If he goes abroad it has to be to Barcelona, because they have a similar playing style," Ramalho told Marca.
"If we [Santos] have to choose a future for Neymar, I think it´s with them [Barca]. Neymar has a contract until 2014 with Santos, and the people that are looking after his career say that he´ll stay until then, but then I reckon he´ll move on to Barcelona," the 57-year-old stressed.
Ramalho also stated he could see Neymar joining the long line of Brazilian strikers to have worn the Barcelona jersey and being just as successful as them.
"There have always been great Brazilian forwards in Barca, and that´s why I think that Neymar over there would continue that legacy. Ronaldo, Romario and Rivaldo have worn the Barca shirt, and are the best in the world. Neymar has to go to follow in their footsteps. He will be one of the Barcelona greats just as Ronaldo, Romario and Rivaldo were," Ramalho added.
Neymar has scored 129 goals in 209 appearances for Santos in all competitions, after breaking into their first team in 2009. The forward has expressed his admiration for Barcelona but has also insisted he has yet to decide between the Blaugrana and the Meringues.
"In the last few years, Barcelona have become feared around the world for their football. It's one of the best teams in the world. I don't have a preference to play for one or the other. Both are great clubs, respected by all. Each has its own history, with marvellous footballers," Neymar said.