Neymar wants Barcelona thrown out of Champions League over bonus dispute
Neymar's representatives have written to Uefa urging the governing body to expel the Catalan giants from Europe's premier club competition.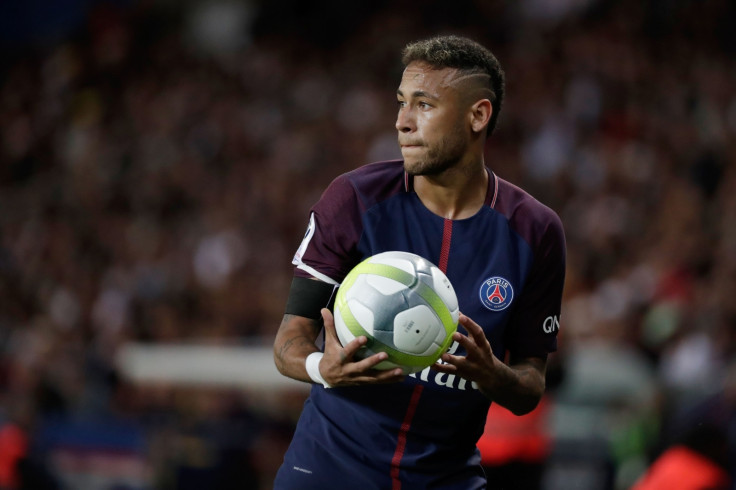 Neymar's representatives have written to Uefa, demanding the governing body throw Barcelona out of the Champions League over an unpaid loyalty bonus to their client, according to reports.
Neymar's camp alleges that Barcelona reneged on a £23m ($30m) payment to Neymar Sr following a contract renewal the Brazil international signed at the Nou Camp last October.
The 25-year-old completed a £198m move to Paris Saint-Germain in August, with Barcelona accusing the forward of breaching his contract with the club.
The Catalan giants believe Neymar Sr, who acts as his son's agent, held up the transfer to PSG in order to trigger the loyalty bonus that would be activated after 31 July.
Barcelona spokesman Josep Vives said Neymar Sr had violated the agreement by holding talks with PSG before that date and that the bonus would not be paid.
The club are also seeking repayment of a £7.6m contract renewal bonus they paid out to Neymar last October.
Sources told Sky Sports that Neymar has asked for Barcelona to be thrown out of this season's Champions League as punishment for reneging on the payment owed to his father. Uefa are yet to respond to the player's request.
"The club will not pay the bonus to Neymar's father," Vives was quoted as saying by Sky Sports in August.
"There were three conditions: the player must not negotiate his departure from the club during the month before the bonus became payable, he must demonstrate his desire to fulfil his contract, and that we would not pay out the bonus before September 1, to ensure the transfer window was closed.
"Now that we know that none of these three conditions were met, we will not honour that bonus."
Uefa are investigating Paris Saint-Germain on whether the Ligue 1 giants breached financial fair play regulations following their acquisition of Neymar from Barcelona and Kylian Mbappe from Monaco.
© Copyright IBTimes 2023. All rights reserved.