Making a payment using near field communication (NFC) technology suddenly seems to be a popular option but the system has taken years to take hold in the UK.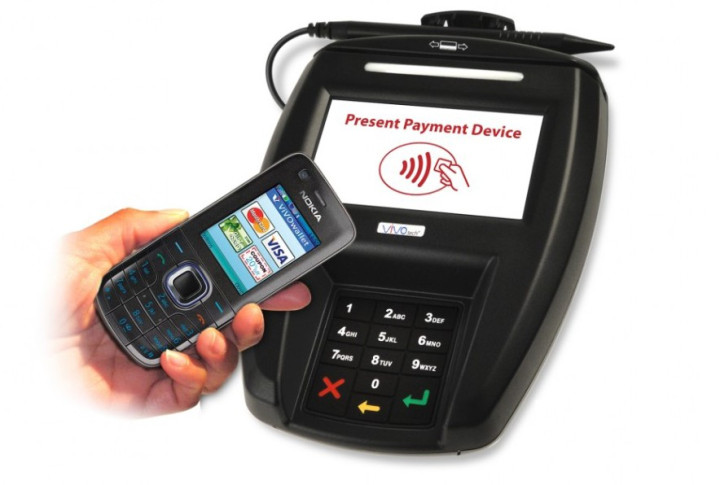 Mobile phones that use NFC are starting to become more widespread and even festivals are using it to cut down on queuing time and save fans from carrying a lot of cash.
However, Britain is not quite a cashless society yet and other parts of the world are further ahead in their adoption of NFC.
"Interesting fact for you: one in two laptops in Japan has got integrated NFC in it. So they are far more advanced over there," Rene Batsford, head of IT at food retailer Eat told IB Times UK.
Industry analysts at Forrester Research claim mainstream use of the technology remains three to five years away in most countries. For once, the UK seems to be ahead of that kind of prediction.
Contactless cardholders are already able to make payments on 100,000 terminals across the UK, in outlets such as Timpson, McDonalds, Pret a Manger, Wembley Arena and Eat.
By the end of 2012 it is predicted there will be over 150,000 contactless terminals across the UK, including venues such as Waitrose, Boots and Tesco.
Feedback
"The feedback we get time after time from our customers is that they really like contactless, but they want there to be more places where they can use it," said Tom Gregory, head of digital payments at Barclaycard Europe.
"I actually think that 150,000 figure by the end of this year is a slightly conservative prediction because I am probably closer to the plans of some of the big retailers and High Street merchants who are going to take contactless."
"Co-op Food is just transferring over to contactless at the moment, Boots and Tesco have it in some of their stores and they have got plans to expand that, Starbucks is also going contactless. Some of them are confidential so I can't say their names but I can see the number being greater than that."
Eat, Drink, Tap
One of the earliest adopters of NFC technology in the UK was Eat and the company decided to roll it out along with chip and pin. With no way of knowing if it would be popular or not the company aimed its expectations low.
"We did our first pilot at Moorgate and we didn't have a big success criteria - all we had to do was take one payment. We didn't want to build up our hopes too much because hardly anyone had those cards and Barclaycard had just launched a few thousand in London," Batsford admitted.
"We ticked the box and met our requirement and decided to roll this out - along with chip and pin because you have to give customers a choice - to about 25 other stores. We ran that for a few months and then decided to do the rest of London and then all outside of London as well. We did it in waves."
Batsford said the numbers started to increase very quickly, especially as more contactless cards were sent out to people. After three years of use Eat went from zero to around 65,000 transactions a month. In comparison, McDonald's - which has around 1,200 stores in the UK - takes 50,000 NFC payments a week.
"So Eat is punching well above its weight. I think the reason for that is where I positioned the readers to make them very accessible and easy, as well as the PR and education we did around those," he said.
Cards Being Dealt Out
Those waves of cards that allowed Eat to raise its number of contactless transactions over three years have mainly come from Barclays.
Four years ago the bank decided it wanted to break the "chicken and egg cycle of what comes first" - as Gregory describes it - and chose to make all its cards contactless as standard.
Barclays started with credit cards and followed quickly with debit cards, while also making contactless acceptance standard for all its merchants. Even though it pointed to that decision as the reason it currently leads the market, it is happy other banks are now following suit.
Gregory named HSBC, RBS, Lloyds and MBNA (the latter including the Virgin portfolio of cards) as increasing the number of cards that were contactless.
"Every time someone makes that decision we think it's great because we recognise that we are only one company and we cannot change customer behaviour all on our own," Gregory said.
Over 18.7 million contactless-enabled Barclays debit and credit cards are currently in circulation and the company saw an 138 percent rise in the number of payments in 2011.
"I would say this year in the UK it is really kicking off. I think before then there were probably not enough locations which had been fitted out with readers so even if you had a contactless card you couldn't find anywhere to use it. That is now clearly not the case," said Alan Moss, marketing director for WEMEA at payment equipment manufacturer VeriFone.
"Barclays are putting out contactless as standard to smaller retailers. Where VeriFone supplies systems to larger medium-sized retailers they all want to have contactless capability."
Moss said it was not just the UK that was beginning to embrace the technology and noted that take up throughout Europe had started to increase.
He pointed to a rollout of up to 40,000 contactless card payment devices by Spanish bank La Caixa this year and named the UK, France, Poland and Turkey as the markets which have deployed most contactless technology.
"In France you probably have most of the big retailers from Carrefour to Ikea all with contactless technology now. In fact Carrefour is Europe's biggest contactless processor at the moment because all of its pass cards are contactless. So I would say there has been a tipping point this year in countries like the UK and Spain and in the case of France that happened over the past two years," Moss said.
An Education
Having the technology in stores is only the first step in getting customers to take up contactless payment. Customers may have the right kind of card or smartphone to make an NFC payment but they will not do it if they do not know how to.
Gregory said that telling customers about the benefits of using contactless had become a major focus for Barclaycard.
"We do a lot of education. Every time our customers get sent a new card we tell them it has contactless in it and explain where they can use it," he said.
The training does not stop with Barclay's own customers, though. Gregory admitted that a big merchant such as McDonald's putting contactless into its 1,200 stores last year led to a massive boost in transactions. That was partly down to some useful help from McDonald's workers.
"Because speed at till is so critically important to McDonald's and it needs to get footfall through quickly, it incorporated staff training into using contactless as a really important part of that implementation."
"So if you go into a McDonald's and you get out your card and it says on it that it is contactless, the store staff will tell you that you can just tap it here and almost show you how to do it. The customer then knows what to do next time and that has really helped drive its uptake," Gregory said.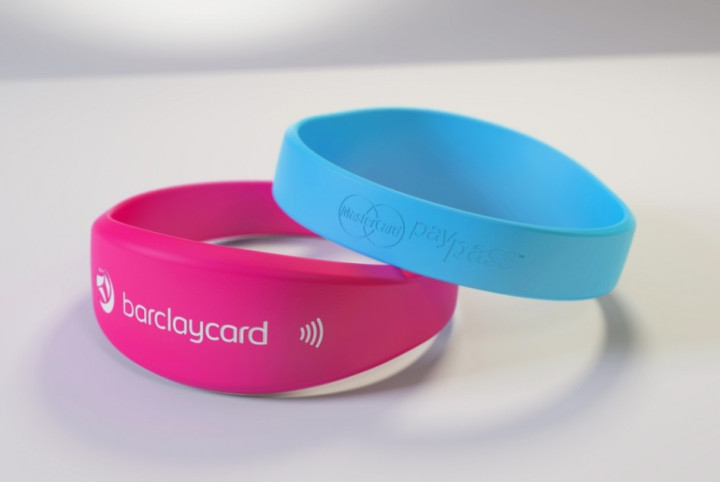 Beyond the Cards
Since Barclays started sending out contactless cards around four years ago the technology has moved on. Last year the company launched a mobile contactless payment system in partnership with Orange.
The Orange Quick Tap system, which was hardwired into the phones using the Sim card as the "secure element", was followed by a PayTag that could be attached to other smartphones to make payments.
Then came an innovative version of the NFC technology that may show the kind of future contactless payments have. As a long time sponsor of the Wireless Festival, Barclaycard worked closely with promoters Live Nation to develop a product specific to that event.
Issues raised by customers attending Wireless included long queues for food or drinks, being generally weary about bringing cash into a festival environment and queuing for ATMs. Barclaycard felt that for once there were real issues that contactless payment could solve and the PayBand was born.
"One of the criticisms contactless sometimes gets is it is actually a really good technology but it is a solution that doesn't always have a problem attached to it. At Wireless there was a real tangible customer need that we looked to solve," Gregory said.
A 2011 trial saw contactless technology placed in a small number of beer tents and concession stalls with around 500 contactless lanyards issued. Gregory said the feedback was so powerful it suggested the technology could have a very positive on the festival experience and Barclaycard decided to "do it properly" in 2012.
"In 2012 we put in place that everywhere you can buy something inside the Wireless Festival would have a contactless terminal attached to it - from your beer tents to your smallest concessions stands to your burger vans. Then we designed the Barclaycard PayBand and we tried to do it in a way that would look good in a festival environment, rather than just being a payment device," Gregory explained.
"The outcome was phenomenally successful and it significantly exceeded both our expectations and those of Live Nation."
NFC Focus
What is NFC and contactless payment?