Doctor's unions are planning a series of strikes, including the first ever full walkout by junior doctors in response to government plans to impose a contract on them.
It comes as the leaders of the British Medical Association seek to take legal action against the health secretary's plan to impose the contracts as the BMA's junior doctors' committee challenged the government to "put their money where their mouth is".
In an email to union members, Dr Johann Malawana, chairman of the committee said: "JDC has made the clear decision that further industrial action is inevitable and that we will consider escalating any action to achieve our aim to end the imposition," the Daily Telegraph reported.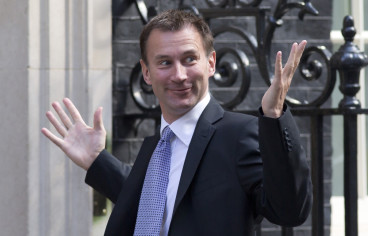 The paper pointed out that senior union figures would have to support the measures which risked alienating the public, left reeling after two industrial actions saw thousands of operations cancelled.
A spokesman for the British Medical Association said: "The JDC is deeply unhappy with the way the Secretary of State and Government have handled the contract and are looking at future options. An announcement will be made in due course."
The statement by Dr Malawana, sent to BMA members, adds: 'We know you are overstretched and that an imposed contract in August will only add to this."
The new deal which is due to be imposed on junior doctors would mean an average 13.5% rise in basic pay, with a 19% rise in starting salaries.
The main area of contention between the Government and the BMA was pay for Saturdays.