NHS warns free drugs for children with cystic fibrosis at risk if it has to offer PrEP HIV drug
Stem cell transplants may also be hit as manufacturer Gilead asked to cut Truvada prices.
The National Health Service England has vowed to fight the High Court ruling that says it has the legal power to commission PrEP HIV drugs to prevent HIV infection in gay men. It gave a stark warning that in making the NHS responsible for funding the £5,000 per patient per year therapy, it may be forced to cut back on other treatments, including offering drugs to children with cystic fibrosis to help them breath.
That is just one of the nine treatments that face the axe if the NHS is forced to provide the PrEP HIV drug Truvada manufactured by Gilead.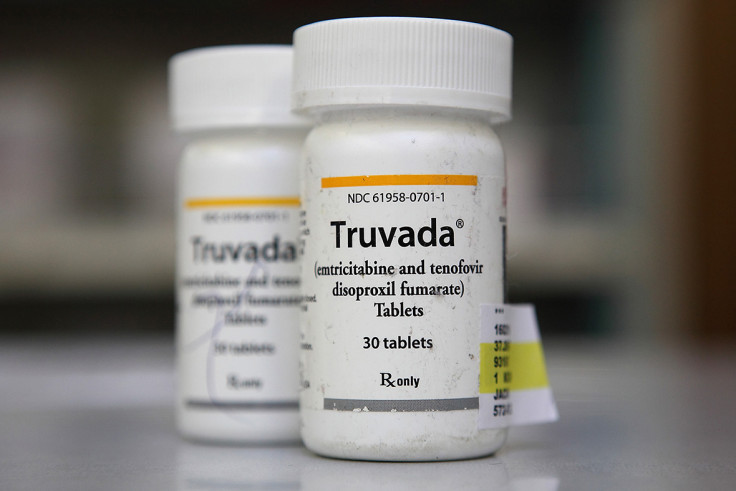 The row is over the antiretroviral drug Truvada
Justin Sullivan/ Getty Images
The others include stem cell transplants for a rare blood cancer, prosthetic knees for amputees as well as a drug to prevent low sodium levels in the blood of chemotherapy patients, The Times reports.
The other treatments that could potentially be affected include childhood narcolepsy and brain implants for children with hearing problems.
NHS England said that a series of new treatments will be put on hold while the PrEP issue is being resolved, as it had only £14.6bn allocated for rarer ailments, The Times reports.
It described the NHS England statement as "unusually blunt", which effectively said that the court ruling that it can provide the HIV therapy meant that it could not fund other treatments. "Given the ruling, NHS England cannot confirm funding for those treatments and services in levels three and four," the statement said.
NHS England is insisting that the court's ruling interprets the legislation governing its role and functions "in a way that is inconsistent with Parliament's intention" and that it has been granted leave to appeal, with a commitment to expedite the hearing as fast as possible.
Drugs for rare conditions are categorised by both their costs and their effectiveness and are ranked from levels one to five. NHS England had insisted that the local authorities should be responsible for providing HIV prevention services but the National Aids Trust contested this and took the matter to court.
The NHS now says that while funding for treatment and services in levels one and two of the Clinical Priorities Advisory Group prioritisation round will continue to remain available to patients and will not be affected by subsequent court decisions, funding for those in levels three and four cannot be confirmed.
"This is to ensure that sufficient funding remains available for PrEP should it be prioritised in the event that the Court of Appeal upholds the judge's decision." As such, it is publishing a draft policy proposition for the commissioning of PrEP for public consultation as soon as possible.
Gilead to be asked to give best and final price on Truvada
NHS England will also now ask manufacturers of drugs and treatments previously placed in levels three, four and five of the provisional prioritisation list, as well as Gilead to submit their "best and final" prices so that it can properly compare the cost of each policy.
It warned: "In the event that PrEP does end up being ranked against alternative interventions by CPAG, the prices by Gilead will affect the likelihood that it is able to be commissioned."
Dr Jonathan Fielden, NHS England's Director of Specialised Commissioning and Deputy National Medical Director said that although the NHS will start consulting on PrEP to enable it to be assessed as part of the prioritisation round, it does not necessarily mean that it would actually succeed as a candidate for funding when ranked against other interventions.
The National Aids Trust charity said that while most men who have sex with men, and who have the highest risk of contracting the virus, do use condoms, the public health services have an "ethical duty" to provide a preventive treatment for those who do not.
Deborah Gold from the National Aids Trust however has not taken too kindly to the NHS playing off other patients suffering from rare conditions against those at risk of HIV infection. "NHS England press releases now appear to be pitting PrEP against other treatments. Had NHS England not unlawfully pulled PrEP from its decision-making process in March, all prioritised new policies and drugs would now already be funded."
© Copyright IBTimes 2023. All rights reserved.