Nice attack: Mourners across the world pay their respects to victims of Bastille Day tragedy
At least 84 people have been killed, including 12 children, while 18 are in a critical condition
Germany, Italy, Australia and the UK are among the countries paying their respects to those who died during a terrorist attack on people celebrating Bastille Day in Nice, France. The attack, which happened at approximately 11pm local time, saw a truck driver plough a vehicle 2km (1.3 miles) through a crowd, who had been enjoying a fireworks display at the Promenade des Anglais. At least 84 people have been killed, including 12 children and 18 people are said to be in a critical condition. The driver, who has been identified as Tunisian-born Mohamed Lahouaiej Bouhlel, was shot dead at the scene by police.
Flowers were laid outside French embassies in cities, such as Moscow, Rome and in Berlin, by passers by in memory of the victims. French tricolours have been set at half mast outside Downing Street and Paris' Elysee Palace, while Brussels showed its solidarity by lowering the EU flag outside the EU Parliament. A French-German festival held in front of Brandenburg Gate in Berlin has been cancelled out of respect.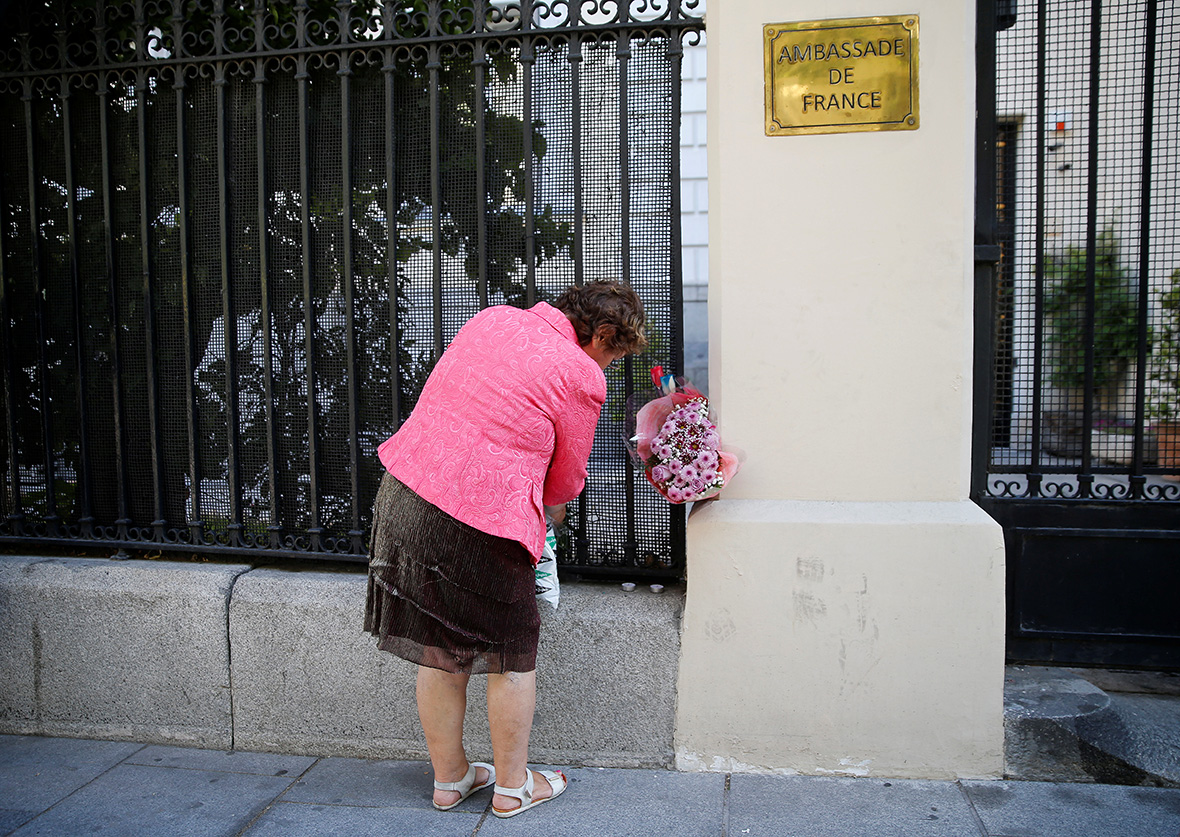 Speaking from Nice, French president Francois Hollande said: "There are many young children among the victims − their lives were taken to satisfy the cruelty of an individual. Until the last moment everything was done to save as many people as possible." He then warned: "We are facing a battle that will be very long. Our enemy will continue to strike."