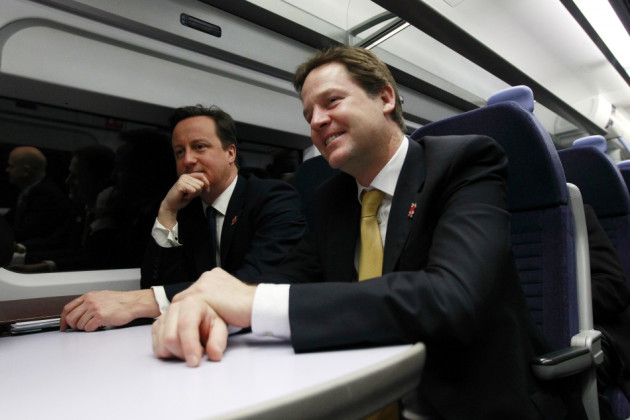 Britain should sign up to the next EU treaty and deepen ties with the single market, deputy prime minister Nick Clegg told a meeting of European liberal democrat parties.
"Europe is at a dangerous crossroads. Without decisive and concrete action, we risk recession, rising unemployment and falling living standards," he said.
"There is a real risk of Europe turning inwards with a return to the protectionist policies of the past.
"Our ability to prevent this now depends on our willingness to act together in the collective interest."
He called for a new treaty to be signed at the 30 January meeting of the EU council.
"Resolving the economic crisis is the urgent priority. This clearly requires greater fiscal coordination, discipline and solidarity," Clegg said in a statement, which had been co-signed by the Dutch Swedish prime ministers among others.
There were also calls to do something about "Europe's lack of global competitiveness", echoing the words of the German chancellor and French president.
Chancellor Angela Merkel and President Nicolas Sarkozy spoke of reaching an EU agreement on closer fiscal integration. If agreement is not reached at the 30 January EU council meeting, they have earmarked the March EU summit as the deadline for a deal.
Both talked about making the EU "strong" and "competitive" to help boost employment and growth and pull the area out of economic crisis.
They have called for a new deal to include a financial transaction tax across the EU, something David Cameron is deeply opposed to.
Cameron argues that unless the tax is implemented globally, the EU would be less competitive and Britain's large financial sector would suffer.