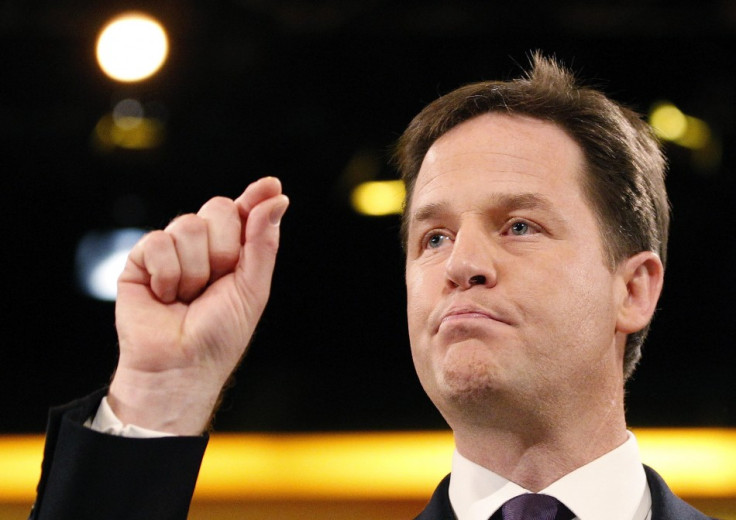 Deputy Prime Minister Nick Clegg, has reiterated his political affiliation with liberalism in an attempt to distance his party, the Liberal Democrats, from his Conservative coalition partners.
Speaking at the annual Demos lecture, Mr Clegg was keen to underline polices that the Lib Dems agreed when they formed the collation government last year, with an "elected House of Lords" featuring highly on the agenda.
He said: "The Lords, as currently constituted, is an affront to the principles of openness which underpin a modern democracy.
"We will have a House of Lords reform Bill in the second session of this Parliament. I am hopeful that we can secure a significant degree of cross-party consensus on this and, indeed, support from Lords themselves."
Mr Clegg, who was accused last week of "flip-flopping" after the Prime Minister, David Cameron, used his veto at the EU summit, saw his personal ratings fall to their lowest ever.
But the Lib Dem leader, in an attempt to rekindle support prior to the 2010 election, spoke of an "open society" and promised to "promote fairness, liberalism and openness" against "the forces of reaction and retreat".
He added: "Socialists support the idea of the good society, typically judged in terms of equality of income. In order to bring about this end, they use the state quite aggressively in terms of labour market regulation, centralised public services and through tax and benefits."
While claiming some common ground with the Tories, the deputy prime minister sustained his weekend assault on his power-sharing partners' proposed tax break for marriages, accusing some Conservatives of wanting to return the UK to the 1950s.
Turning on the banks just hours before Chancellor George Osborne's announcement of the Government's response to the Vickers' report on reform, he said: "We took a tough line on bank bonuses last year, particularly in the banks where the Government is the biggest shareholder. We ensured that the bonus pools in RBS and Lloyds shrank, that all bonuses paid to chief executives and executive directors were entirely in deferred shares, not in cash, and that a limit of £2,000 was placed on cash bonuses.
"The profound impact of the banking implosion on our economy, and on our society, has since become even clearer. There has been no lessening of public anger towards the banks - and there will be no let-up in the Government's determination to keep the clamps on bonus payments."