Nico Rosberg cruises to victory in European GP in frustrating day for Lewis Hamilton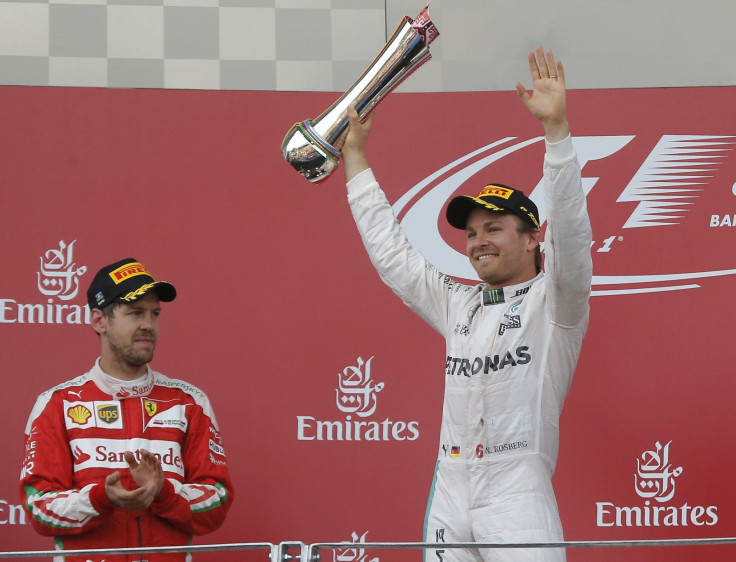 Nico Rosberg has extended his lead at the summit of the F1 Drivers' Championship to 24 points after sealing victory at the European Grand Prix in Baku. Rosberg led every lap from pole position in a dominant race, comfortably finishing ahead of Ferrari's Sebastian Vettel with Sergio Perez behind him in third.
Reigning champion Lewis Hamilton finished fifth having endured a frustrating afternoon of engine problems, with a ban on radio messages between him and his Mercedes team exacerbating his woes.
Hamilton initially recovered from a poor start and threatened to take over Force India's Sergio Perez in fourth place before problems began to mount. With the ban on radio messages preventing his race team from offering any advice, the exasperated driver was left to figure it out for himself and found the solution with 10 laps of the race to go.
But by that point, the Briton was too far back from Perez and Kimi Raikkonen with a podium spot well out of his reach.
Mercedes have since confirmed that both Hamilton and Rosberg suffered the same engine problems. But the German was able to fix the fault quicker than his teammate.
"Nico had made a change during the race that caused the issue. So when told it was an issue with the mode, as permitted by the FIA, he switched back out of it," Mercedes confirmed. "Lewis had the setting from the start of the race and it was not obvious that this setting was causing the problem."
Williams' Valtteri Bottas finished in sixth place ahead of Red Bull duo Daniel Ricciardo and Max Verstappen. Force India's Nico Hulkenberg and Felipe Massa rounded off the top 10.
© Copyright IBTimes 2023. All rights reserved.