Drinks manufacturer Heineken has confirmed that it has entered into a multi-year sponsorship agreement with Formula 1, with the partnership beginning at this weekend's Canadian Grand Prix.
The tie-up, worth an estimated £150m(€190m; $215m) over a five-year period, will see the Dutch beer company become a title partner at this year's Italian Grand Prix in Monza.
It will also have visibility in most other races in the calendar and will be a title partner at three races next year.
But the deal, reported to be the largest involving a drinks maker in motor racing history, has been criticised by anti-alcohol groups for linking drinking and driving.
In a statement released on 9 June, Heineken said that it would apply the marketing lessons it learnt from its sponsorship of the Uefa Champions League to promote F1 around the world.
None of the racing cars will carry the name or logo of the beer, but the company will host fan areas and lounges at race tracks.
'Unique opportunity'
"Formula 1 is bigger than a race. It is a global event. F1 represents a unique opportunity for Heineken to engage with existing and potential consumers in important growth markets," said Gianluca Di Tondo, senior global director at Heineken.
"This partnership complements our existing global platforms, enabling us to reach F1's huge spectator numbers and 400 million unique television viewers every year."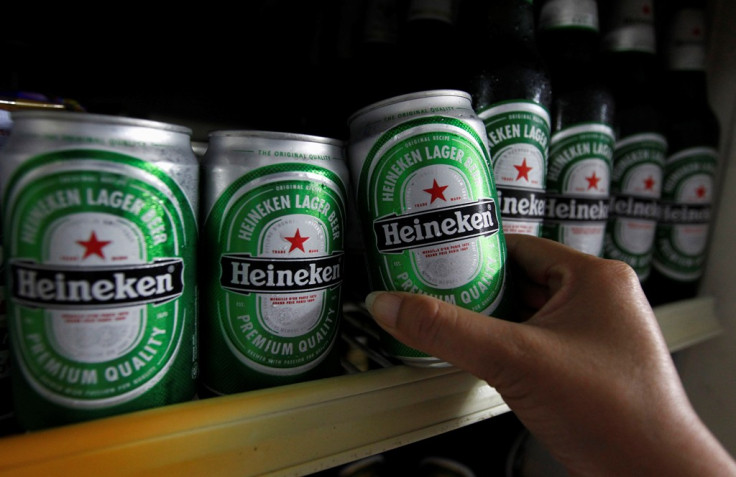 F1 chief executive Bernie Ecclestone added: "Heineken is a premium international brand with a super reputation for first class marketing.
"We are both in the innovation and enjoyment business and I hope that this is the start of a long and special relationship."
But Eurocare, an alliance of non-governmental organisations advocating reduction of alcohol-related harm in Europe, criticised the deal for further exposing racing fans to alcohol advertising.
"Formula One should ask themselves if they want to be an event about sport, driving and cars, or an alcohol brand event," Mariann Skar, secretary general of Eurocare, told the Daily Mail.
"We found when following Formula One in Monaco 11 references to alcohol brands per minute, averaging one every five seconds. How will it be when Heineken comes in as main sponsor in addition to the others?"