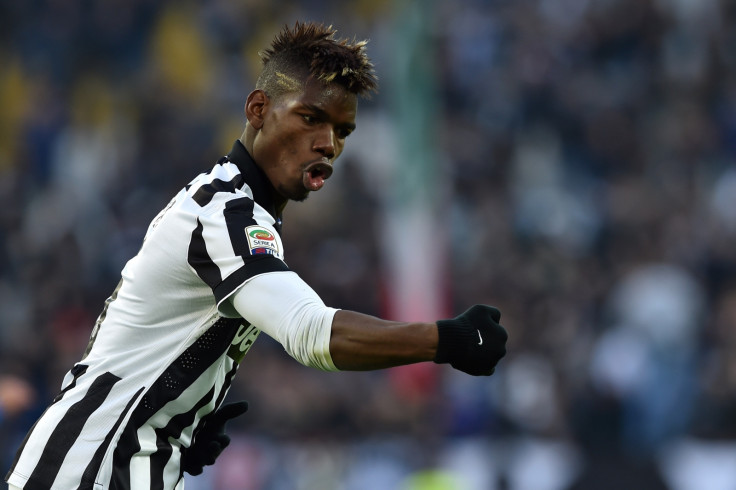 Former Chelsea striker Nicolas Anelka has urged Juventus midfielder Paul Pogba to consider a move to Stamford Bridge.
Pogba, 21, remains one of Europe's most coveted young talents and despite signing a new contract with the Bianconeri just last year, he remains heavily linked with a move away from the club.
With Real Madrid, Paris Saint-Germain and his former club Manchester United reportedly interested, his agent Mino Raiola recently admitted it is just a matter of time before he leaves the Serie A giants, predicting a move by the summer of 2016.
But Anelka, who won two FA Cups and a Premier League title during his four years in west London, believes his countryman should consider Chelsea when the time comes to leave Italy.
"Paul technically knows everything and he has the qualities to play anywhere," Anelka told France Football.
"My preference is for him to join Chelsea, who have very strong players and the financial power of Roman Abramovich."
But the former Arsenal starlet doesn't believe the Bernabeu would be a bad option either.
"Also Real Madrid, who are one of the biggest clubs in the world, if not the greatest. He would grow a lot under Carlo Ancelotti."
Pogba, contracted to Juventus until 2019, has been backed to remain at the club by both teammates and Bianconeri legends but Raiola feels a move – albeit a profitable one for the Serie A champions – is inevitable.
"I want the club that buys him to believe in him and be willing to pay for him," Raiola told Gazzetta dello Sport.
"If Paul leaves Juventus, it is for the absolute top. If it does not happen this year, it will be next year.
"Paul is at the same level economically as the other big stars and has a similar reputation, so he could stay for another year. But Paul is the only major star who is available at the end of the season.
"If you cannot take Cristiano Ronaldo, Lionel Messi or Zlatan Ibrahimovic, you can only go for Paul."