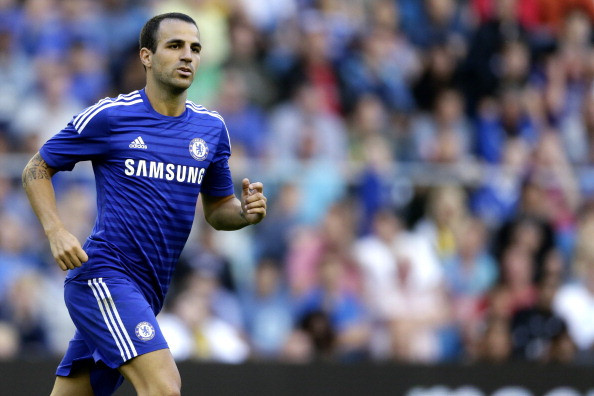 Chelsea manager Jose Mourinho has revealed that Eden Hazard, Willian, Oscar, Cesc Fabregas and Branislav Ivanovic couldn't prepare themselves in the best possible way for the Champions League game against Paris Saint Germain due to illness and injury concerns.
The Blues secured a 1-1 draw at Paris in the first leg of the last 16 after Edison Cavani levelled Ivanovic's first-half opener.
Mourinho left happy because Laurent Blanc's side enjoyed a number of chances to secure a better result. He also revealed a number of key players arrived to the game without proper training due to fitness problems.
While in the preview to the game Mourinho had warned that Diego Costa was not at full fitness after three weeks out through suspension, he said afterwards that other five starting players were far from his desired peak to play the game.
"Many times you know the injured players that cannot play, some of the time you don't know the ones who have problems. Since the Everton game, Hazard, Willian, Oscar, Fabregas, and Ivanovic haven't trained," the boss admitted.
"They did some individual training to keep moving but they didn't train. They tried and gave their best. Fabregas has had three days in bed, they gave everything and that's important."
The Portuguese boss believes Chelsea were superior during the first-half but lost the control of the game after Ivanovic's goal.
"I think the first half was our half. Paris gave us the ball and played defensively with a low block. They didn't put pressure on us and we were comfortable with the ball.
"The second half was different; they were losing and they put pressure on us. They were aggressive, they played very direct and it was their half. I think 1-1 reflects one half for Chelsea and one for Paris, but if you go on chances created and goalkeeper's performances, we have to be honest and say if any team came closer to winning it was Paris.
"The advantage is minimal. Obviously a two-legged game is now a one-legged game. Everything is decided at Stamford Bridge but 1-1 is 1-1, it's not a 3-0 victory where the game is over."