Nigel Farage, the leader of the UK Independence Party (Ukip), has hailed his party's strong showing in the Eastleigh by-election as "our best ever parliamentary performance", saying he believed the results could pave the way for gains in May's local elections and a "historic result" in next year's European poll.
The party increased its share of the vote from 3.6 percent in 2010 to 27.8 percent last week, forcing the Tories into third place.
While he conceded that a portion of the gains represented voters "sticking two fingers up to the establishment", he said the results reflected support for Ukip policies as much as a protest vote against the three main parties
"People didn't just vote Ukip because they dislike the three main parties, they voted Ukip on policy," said Farage, adding that the results were a response to a political system where "all three main parties are social democrats - you can't put a cigarette paper between them".
"We're not being given a real choice. David Cameron would rather not debate anything. People vote for us because they see us offering policy solutions," said Farage, calling the result "a rejection of the current political class".
"When it comes to the tough issues, like the open-door policy on immigration, or Romania and Bulgaria having full access to Britain next year, all they want to do is sweep it under the carpet, whereas we are prepared to talk about it," Farage told the BBC.
"We have a common sense idea of how to control our borders, what the relationship with Europe should be like, and how to deal with the looming energy crisis."
The party would build on its success at Eastleigh by fielding an unprecedented 2,000 candidates in May's local elections, he said. "The first thing we'll do is fight those elections on a bigger scale," said Farage.
"We need a breakthrough in the May elections, and we'll also be judged on what happens in the European elections of 2014, because that will determine where we are in the polls.
"We keep hearing promises of what the Conservatives might do if they were to win the next election, just as we heard the same promises before the election of 2010. The problem they've got is that their own supporters look at them, not Ukip, and see a party that used to talk about wealth creation, low tax, and enterprise, and now they talk about gay marriage and wind farms. When these promises are made, no one believes them any more."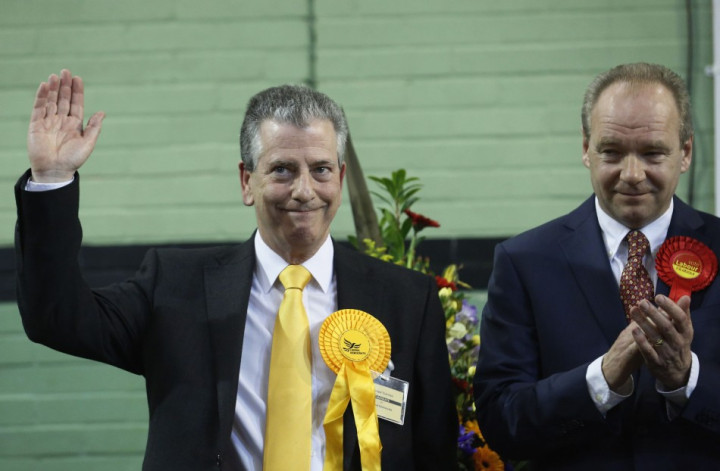 Lib Dems Jubilant
Meanwhile, Lib Dem president Tim Farron has described his party's victory in Eastleigh as a "game changing result", saying it vindicated Nick Clegg's decision to influence government policy from within the coalition.
"It was a tough thing to go into government," said Farron. "The alternatives were worse, and it's far better for us to campaign for the right things in power that to sit on the sidelines. It shows you can take power and win elections."
The result could give the Lib Dems more traction within the coalition, he said, as they showed the popularity of Lib Dem economic policy compared to the Tory agenda.
"It's not popular to offer a tax cut to the wealthy, as George Osborne has, but it is sensible to offer a tax cut to those on low incomes," said Farron.
The indications for his own party were positive, said Farron, but disastrous for the Conservatives.
"You can read quite a lot from Eastleigh with regard to seats that are like Eastleigh, on other words, the 56 seats the Lib Dems hold, and those other 20 or 30 Conservative seats where the Lib Dems are second," he said. "If the Tories can't beat us after the week we've had, crumbs. It's massive for us, and it's massive for them to have come third in a two-horse race."
Foreign Secretary William Hague conceded that "something had gone wrong" for all the main parties, saying the Tories "must always take seriously people's concerns".
"We're not brushing it off, people are impatient for us to sort this out," he said, but warned against reading too much into the results.
"My colleagues are doing an outstanding job making sure the country can live within its means, and we won't be diverted."