Nigel Farage pledges to submit foreign NHS workers to more English language tests
Ukip leader pledges to rid NHS of those 'who don't speak English'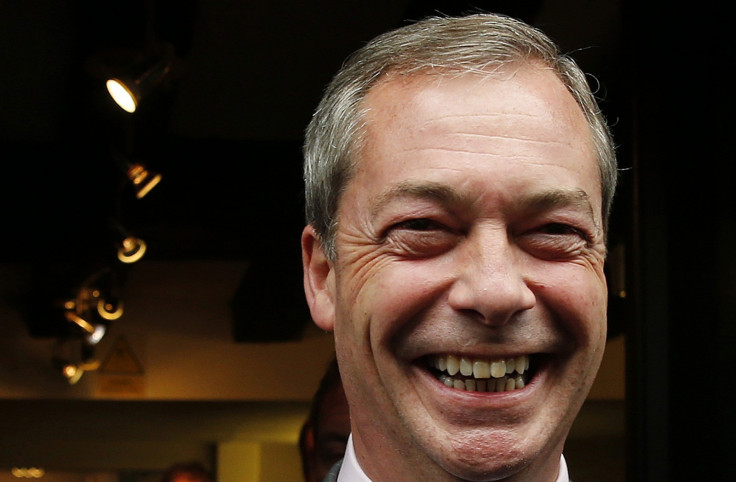 Ukip leader Nigel Farage has pledged that the party would rid the NHS of workers who can't speak English, and subject all 130,000 foreign NHS workers to language tests. Despite the NHS requiring all foreign-born NHS staff to pass tests in English.
In an interview with Sky News, he described it as "scandalous" that the UK was not training enough doctors and nurses to fill NHS roles.
"Don't we want to live in a country where we speak the same language and isn't it scandalous that we are not training enough nurses and doctors in our own country?" said Farage.
Under NHS regulations, doctors applying for a licence to practice in the UK "must demonstrate competence in the English language by achieving a specific mark in the International English Language Testing System", according to the NHS website.
The Nursing and Midwifery council states that all foreign-born nurses wishing to work in the UK "must include evidence of completion of the International English Language Testing System (IELTS) test".
He described it as "fairly obvious" that all of the NHS' foreign workers should be subjected to another English language test.
Farage said: "I don't know about you, whether you have even been to a GP who doesn't speak very good English, but it's something that people out there are talking about."
In the interview, Farage did not commit on whether the 11% of the NHS workforce who are foreign would be sacked if they fail another English test, but did not specify what action they would face.
Farage said: "If people don't speak English and they are dealing with English-speaking patients surely they shouldn't be employed in the first place."
In the interview, Farage also said that though NHS costs would grow due to the increasing population, savings could be made through cutting middle management roles, which had increased by 48% since 1997.
"This [the NHS] is going to be costing us more money in a few years' time than it is now. That doesn't mean that it can't be more efficient."
He also described it as "unlikely" that Ukip would form a coalition with another party in the event of a hung parliament in May's general election.
© Copyright IBTimes 2023. All rights reserved.