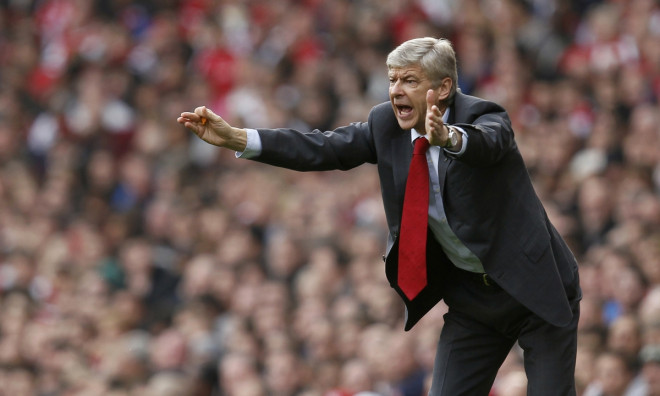 Nigel Winterburn has issued a warning to Arsenal saying they should improve form if they want to qualify for the next season's Champions League.
The Gunners legend also said players currently available at Arsene Wenger's disposal lack the pace to get past opposition defenders.
Arsenal have Mesut Ozil, Aaron Ramsey, Jack Wilshere and Theo Walcott on the sidelines due to injuries. Their presence in the starting XI was vital in helping the north London club retain the top spot in the league table for a considerable period in the first half of the season.
However, the failure to win six out of 12 league matches in the calendar year has seen Wenger's side fall behind in the title race to fourth spot with 63 points, after 31 matches, with fifth-placed Everton trailing them by six points.
"Arsenal are coming into a difficult period and if things don't go right for them and the other teams pick up the points, particularly Everton, we could start to look at where they finish in the top four. I still think they will [finish in top four], but they have got to try and very quickly pick up the form," Winterburn told talkSPORT.
"The worry I have is the midfield area. It was so, so strong for them in that early part of the season, with Ramsey, Walcott and Wilshere, but it just doesn't have a lot of legs in there at the moment, in terms of energy. [Olivier] Giroud hasn't got lots of pace so you need runners to go in behind him. That's when Arsenal play at their best."
"Teams are starting to press Arsenal because Arsenal haven't really got that pace to go in behind. I think that is where they have struggled."
"We all know Wenger's style, he likes to pass and move the ball. But if they can't get the likes of Ramsey, [Tomas] Rosicky and Walcott running in behind Giroud for those little five and six yard passes that they make around the box then they just play in front quite a lot and the opposition can press them more," the 50-year-old concluded.