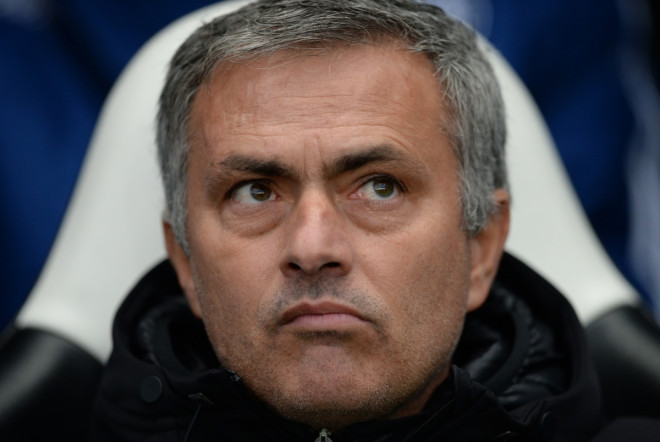 Chelsea manager Jose Mourinho has aimed another diatribe in the direction of Arsene Wenger, insisting no side of his would ever settle for second, third, or fourth place.
The two managers have resumed their hostile relationship following Mourinho's return to Stamford Bridge last summer and after describing the self-styled 'Special One' described Arsenal's manager as a "specialist in failure" earlier this year, their feud shows little sign of abating.
Two crippling losses to Liverpool and the Blues over the past two months have worked to derail Arsenal's title challenge, while Chelsea have moved to the summit of the Premier League.
For many Arsenal fans, the sight of their side falling away at the final hurdles is disappointingly familiar, something Mourinho insists he has never accepted as a manager.
"We don't want a trophy for finishing second, third, or fourth... like some other guys want," Mourinho told the Sun. "We don't want that.
"I want my team to feel that there is only one champion and, if you finish second, you are not a champion."
Wenger and Mourinho have shared a tempestuous relationship since the latter's arrival in English football. In their battles over the years the two have been drawn into slanging matches without need for encouragement, a dispute that initially stemmed fom when the Chelsea manager called Wenger a 'voyeur' in 2005.
Mourinho has not been shy to share his views with the press this season, but the Portuguese coach insists he is no longer prone to controversial comments after a defeat.
"I have learned a lot during the years, I have changed," Mourinho added. "I have changed for the better and I hope you agree. Ten years ago, I couldn't lose properly. Now, I can lose properly."