Niger Delta Avengers deny ceasefire accord with Nigerian government
The Niger Delta Avengers (NDA) militant group has denied it reached a 30-day ceasefire agreement with the Nigerian government. Local media said on 21 June that a truce was reportedly reached last week, when the minister for petroleum resources, Ibe Kachikwu, met representatives of militants in the oil-rich Niger Delta, including NDA.
However, the group took to Twitter to deny the claims. The militants said in a statement their high command did not recall "having any agreement on ceasefire with the Nigeria [n] government".
The truce was reportedly reached as attacks blamed on NDA, which emerged earlier this year, forced Chevron and Royal Dutch Shell to close two plants, with the group vowing to bring the country's oil production down "to zero".
The militants last claimed responsibility for an attack on 15 June. Nigeria, Africa's biggest oil producer, has already been negatively affected by renewed violence in the region as oil production dropped to 1.4 million barrels per day (bpd), from 2.2m bpd.
NDA is the latest militant group to wage war against Nigeria due to perceived marginalisation in the Niger Delta.
President Muhammadu Buhari accused the group of vandalism and warned that the Nigerian government would deal with the militants in the same way it is tackling Boko Haram in the country's north-east.
However, earlier in June, Nigeria announced it would scale back its military presence in the Niger Delta in order to foster dialogue with militants.
After initially refusing, NDA accepted the proposition to start talks. However, the group said the federal government must meet its demands before "genuine" talks can take place.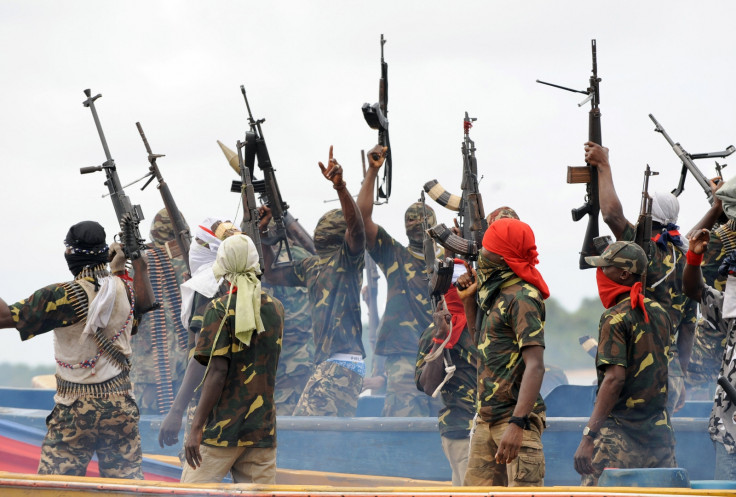 The birth of militant groups in the Niger Delta
Militant groups in the oil-rich Niger Deltaregion took hold in the early 2000s following the deterioration of people's living conditions blamed on the increase of oil-related activities by foreign exploration corporations. Tensions flared up in the local communities as some ethnic groups felt they were being exploited and did not benefit from the crude oil on their land.
The repeated oil spills that considerably damaged the environment and affected people's health further deepened the communities' frustrations. After being elected in 2015, Buhari extended a 2009 amnesty granted to 30,000 former militants in the area.
---
Nigeria up close: Check out our Flipboard magazine
---
© Copyright IBTimes 2023. All rights reserved.