Nigeria: Boko Haram anti-terror fight goes beyond rescuing Chibok girls says defence ministry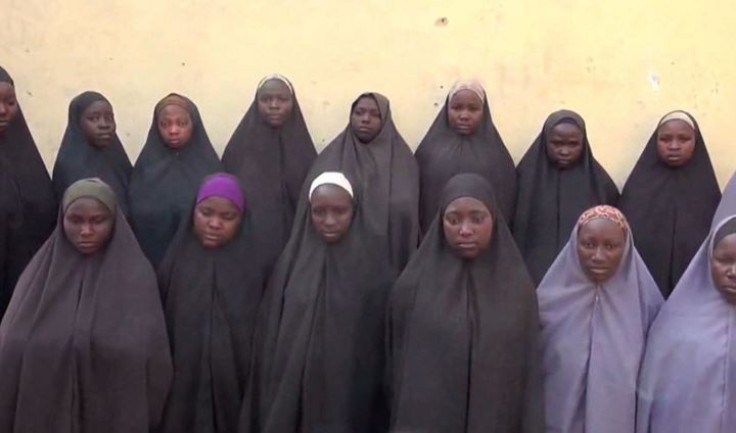 The fight against Boko Haram is not only about freeing hundreds of girls kidnapped by the terrorists from Chibok, the country's defence ministry has told IBTimes UK. Brigadier General Rabe Abubakar, Nigeria's director of defence information, explained the joint offensive against the terrorists has yielded positive results despite the fact the girls have not been freed yet.
"Not only the Chibok girls are being held captive by Boko Haram, and the Nigerian army wished its effort to tackle terrorism was appreciated more. In recent times, we have rescued over 10,000 civilians and we are working to ensure that we can free not only the Chibok girls, but all the other people."
Nigeria is leading a regional offensive with 8,700 troops from Nigeria, Niger, Chad, Cameroon and Benin lined up against the terrorists. Although President Muhammadu Buhari declared a technical victory in the fight against the insurgents in December 2015, Boko Haram has continued to carry out scattered attacks across north-eastern Nigeria and neighbouring countries.
"We just want to make sure we continue to do what we have been doing. Our operation is going well and we will defeat the terrorists and ensure everyone is rescued. We will not relent and we will keep doing our best," Abubakar continued.
Boko Haram kidnapped nearly 300 girls who were attending evening school in Chibok on 14 April 2014. Some of the girls managed to escape, but at least 219 are still missing amid reports they had been sold as slaves, smuggled into neighbouring countries, or forced by the terrorists to carry out suicide bombing missions.
Abubakar's comments came as US officials said American troops aiding Cameroonian forces against Boko Haram have not forgotten about the Chibok girls. Officials said intelligence had managed to locate clusters of the girls but rescue operations did not take place amid fears they could put the lives of the captives at risk.
Earlier in April, Boko Haram released a video purpotedly showing 15 Chibok girls still alive. Although the Chibok abduction was not the first mass kidnapping carried out by the terrorists, it attracted international outrage and shone a spotlight on the deadly insurgency of Boko Haram that, until then, had remained under-reported.
---
Nigeria up close: Check out our Flipboard magazine
---
© Copyright IBTimes 2023. All rights reserved.