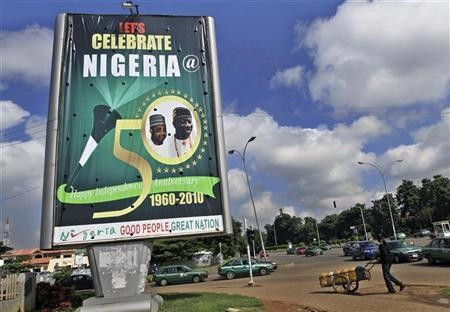 At least 14 people including a child, who were ordered to lie along a busy road by robbers, were crushed to death by a speeding vehicle in northern Nigeria, police said on Wednesday.
The victims, who had boarded a luxury bus that had been travelling overnight from Lagos to the capital, Abuja, were forced out of the vehicle after robbers attacked the bus in the northern Kogi State.
They were ordered out and asked to lay face-down on the road moments before a speeding bus ran over them, according to reports.
Dozens of passengers are still missing, a police spokesman, Ajayi Okasanmi, said.
It takes about 11 hours to cover the 340 miles (550 km) between Lagos and Abuja and following the rising costs of domestic plane tickets, the route has become increasingly popular, but poor roads conditions have been blamed for the rise of accidents.
However, accidents have become more common on its poorly maintained roads while robberies along Nigerian roads are also a well-known problem.