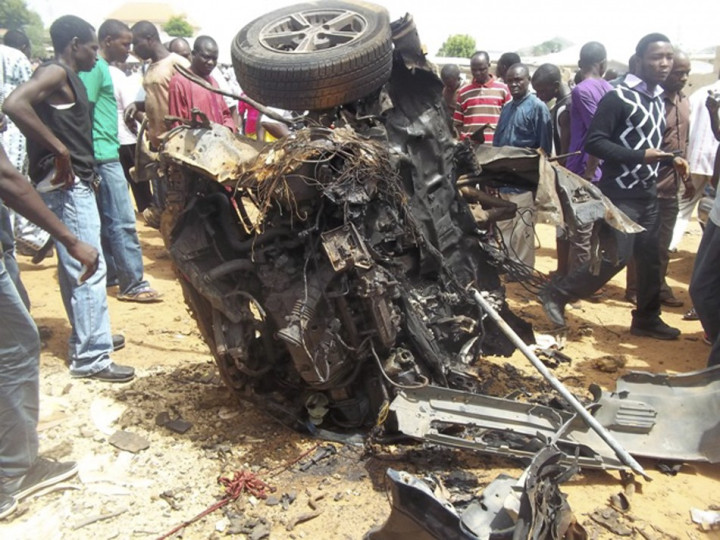 Radical Islamist terrorist sect Boko Haram has launched its offensive against Nigerian security forces in a city in the north of the country leaving 34 civilians and six security officers dead.
Militants started attacking the city of Damaturu on Monday, after the deadly attacks on two churches that killed at least 21 people in the city of Zaria, Kaduna state.
The death toll is expected to rise as rescuers keep searching the deserted city for any wounded.
Damaturu is under a round-the-clock curfew that left residents trapped, with food, water and medicine supplies running short.
A series of reprisal attacks rocked northern Nigeria after the churches attack of last weekend, with authorities saying that the death toll escalated to more than 50.
Officials have yet to provide a breakdown clarifying who died in the initial blasts and who was killed in reprisals.
Nigerian politicians and legislators have stigmatised President Goodluck Jonathan for its decision to undertake a trip to Brazil for a UN conference despite the new spat of violence in the country.
"The usual thing is for leaders to cancel foreign trips or rush home from such trips when their countries suffer tragedies," reads a statement by the Action Congress of Nigeria (CAN), opposition party. "In April 2010, Chinese President Hu Jintao cut short his Latin American tour and returned home after a strong earthquake hit the west of China; This year, South Sudanese President Salva Kiir returned home early from his visit to China, due to the rising tension."
Meanwhile, Pope Benedict XVI appealed for an immediate end to what he called "terrorist attacks" against Christians in Nigeria and urged all sides to avoid reprisals.
"I am following with deep concern the news from Nigeria, where terrorist attacks are continuing especially against Christians," the pope said at his weekly general audience.
"I appeal to those responsible for the violence to immediately stop the spilling of the blood of many innocents."
He also called on all groups in Nigeria to spurn "the path of vendetta".
Earlier last week, the sect made it clear with a statement that their goal was to eradicate Christians from Nigeria and establish an Islamic state.
"The Nigerian state and Christians are our enemies and we will be launching attacks on the Nigerian state and its security apparatus as well as churches until we achieve our goal of establishing an Islamic state in place of the secular state," they said, according to the daily Osun Defender.
Peace talks between the federal government and the sect, which wants to impose Sharia law across Nigeria, were halted when a Boko Haram spokesman claimed he could not trust the government.
Since it stepped up its deadly operations in 2009, Boko Haram has been blamed for the deaths of at least 1,000 people.
Earlier last month, the group claimed responsibility for the suicide bombings of three newspapers, in which at least eight people were killed in Abuja and Kaduna.
Nigeria's 160 million-strong population is evenly split between Christians and Muslims.