Nigeria's president Muhammadu Buhari has said he will hold talks with leaders in the oil-producing Delta region to address their grievances in a bid to stop a surge in pipeline attacks, but that an army crackdown would continue.
People in the southern Delta region, where oil giants such as Royal Dutch Shell and Chevron operate, have for years complained about the oil industry's pollution and of economic marginalisation by the state.
Some have taken up arms, with Nigeria's oil production halved by attacks on oil pipelines in the oil-rich Niger Delta region. Recent attacks on oil facilities have been blamed on a newly established militant group, the Niger Delta Avengers (NDA), which vowed it would completely halt Nigeria's oil production unless the government meets the group's demands.
"The recent spate of attacks by militants disrupting oil and power installations will not distract us from engaging leaders in the region in addressing Niger Delta problems," Buhari said in a televised speech on 29 May marking his first year in office.
"I believe the way forward is to take a sustainable approach to address the issues that affect the Delta communities," he added.
Local officials and Western allies such as Britain have told Buhari that moving in troops to the Niger Delta would not be enough to stop the attacks and that the population's grievances would have to be dealt with.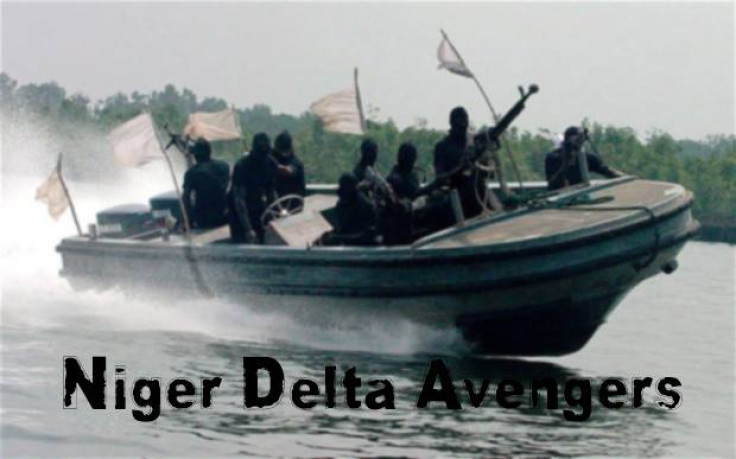 Security operations would go on, Buhari said in his speech. "We shall apprehend the perpetrators and their sponsors and bring them to justice," he noted.
Buhari had previously accused the NDA of vandalism and warned that the Nigerian government would deal with the group in the same way it is tackling Boko Haram terrorists in the country's north-east region.
The birth of militant groups in Niger Delta
Militant groups in the oil-rich Niger Delta region took hold in the early 2000s following the deterioration of people's living conditions blamed on the increase of oil-related activities by foreign exploration corporations. Tensions flared up in the local communities as some ethnic groups felt they were being exploited and did not benefit from the crude oil on their land.
The repeated oil spills that considerably damaged the environment and affected people's health further deepened the communities' frustrations. After being elected in 2015, Buhari extended a 2009 amnesty granted to 30,000 former militants in the area.
---
Nigeria up close: Check out our Flipboard magazine
---