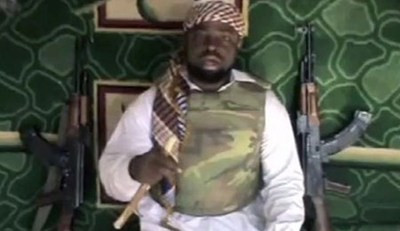 Christian groups in Nigeria are threatening to retaliate against Islamist terrorist group Boko Haram after the deadly attack on churches that left four people dead and injured several others.
An Anglican bishop told reporters that the group's bombing "can cause another civil war and we are ready for it".
Bishop Emmanuel Chukwuma of Enugu said Christians would no longer tolerate attacks, saying they have decided to retaliate after their calls for peace hit a "brick wall".
Meanwhile, Boko Haram issued a statement making clear their goal is to eradicate Christians from Nigeria and establish an Islamic state.
"The Nigerian state and Christians are our enemies and we will be launching attacks on the Nigerian state and its security apparatus as well as churches until we achieve our goal of establishing an Islamic state in place of the secular state," they said, according to the daily Osun Defender.
"We are responsible for the suicide attack on a church in Jos and also another attack on another church in Biu," a spokesman for the group, Abul Qaqa, told reporters in the sect's stronghold in Maiduguri.
Last weekend, a suicide bomber blew himself up outside in Jos killing three people and wounding dozens. The second attack killed one people and wounded several when gunmen opened fire during a service in Biu.
"One female worshipper was killed while several others were wounded, two of them critically. The gunmen escaped after the attack," Samson Bukar, the local Christian Association of Nigeria chairman, told AFP.
Italy's international cooperation minister Andrea Riccardi condemned the attack and urged international action to halt the terrorist group. "Christian blood has again been spilt in Nigeria according to a now clear plan of ethnic and religious cleansing," said Riccardi, who is also the founder of a Catholic charity active in Africa.
"The international community can no longer look on at this massacre of innocent people without intervening."
Nigeria authorities issued a ban on motorcycle taxis in Jos amid security concerns.
Peace talks between the federal government and the sect, which wants to impose Sharia law across Nigeria, were halted when a Boko Haram spokesman claimed he could not trust the government.
Since it stepped up its deadly operations in 2009, Boko Haram has been blamed for the deaths of at least 1,000 people.
Earlier this month, the group claimed responsibility for the suicide bombings of three newspapers, in which at least eight people were killed in Abuja and Kaduna.
Reports suggested that the US plans to work with the Nigerian army to help defeat the threat of the Islamist group.
But Washington is still undecided whether to include the sect on the blacklist of foreign terrorist organisations.
Nigerian officials have rejected an initiative, by the US Congress, to put Boko Haram on the list.
The African state is concerned that putting Boko Haram on the watch list would make it more difficult for Nigerian citizens to travel to the US and affect bilateral trade between the two countries.