A suicide car bomb has killed five people in a popular area of restaurants and bars in the northern Nigerian city of Kano, according to police.
One of the victims was a 12-year-old girl in the area of Sabon Gari - or "foreign quarter" - which serves as a mainly Christian district.
"At about 22:00 [21:00 GMT], we heard an explosion and immediately mobilised to the scene where we discovered a suicide bomber... Five people, including the bomber, were killed," Adelere Shinaba, Kano Police Commissioner, said.
Kano, Nigeria's second biggest city, has previously been targeted by Boko Haram Islamist militants but no group has yet claimed responsibility for the latest attack.
It is believed that the area, populated by revellers, was attacked because of the sale of alcohol by bars in the mainly Muslim north of Nigeria.
"I heard a loud blast. And there was a lot of smoke. Soldiers came in to cordon off the place and ambulances were rushing people to hospital," eyewitness Abdul Dafar, who lives near the blast location, told Reuters.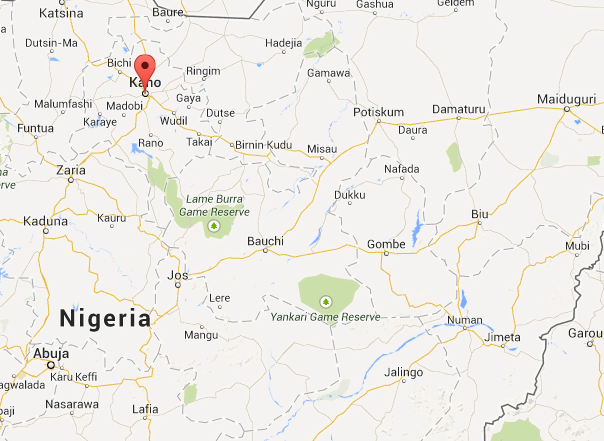 The likelihood that the attack was perpetrated by Boko Haram is high according to security analysts familiar with the group's modus operandi . The islamist militia is behind the insurgency in northern Nigeria that has killed thousands in the last five years.
Nigerian President Goodluck Jonathan recently met with regional leaders at a security summit in France where he described the group as 'West Africa's al-Qaeda'.
The group, who wish to create an Islamic caliphate within Nigeria, last month kidnapped more than 200 schoolgirls in the village of Chibok, bringing global attention to the west African nation's fight against terrorism.
While Boko Haram's insurgency has been focused on the country's north, two bombs struck the central Nigerian capital of Abuja last month killing, 105 people indicating that the group's deadly influence is spreading further south into the heart of Africa's biggest economy.