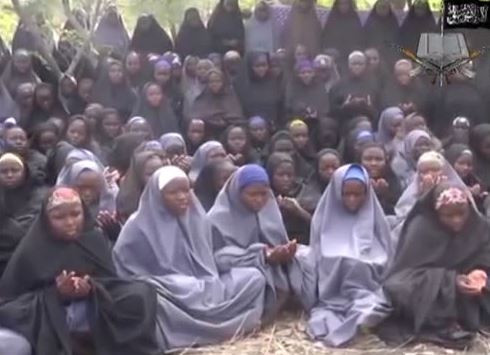 Boko Haram is prepared to release up to half the schoolgirls it kidnapped in Nigeria in April, and has dropped demands for its imprisoned commanders to be released, sources close to the Nigerian government are claiming.
The Islamist group said it would begin releasing the 200 schoolgirls it kidnapped in exchange for the release of incarcerated millitants.
In a concession, the group now seems to accept that it would be politically impossible for the Nigerian government to release top commanders.
"Contrary to the public rejection of any swap deal by the Nigerian government, there are some on-the-ground talks taking place," a source close to negotiations told the Telegraph. "An agreement was reached about two or three days ago in principle to start releasing some prisoners."
He said that among those on the list of people it wants released are the wives and girlfriends of fighters, seized in some cases to exert pressure on the group.
"The group also has a list of lower-level fighters that it wants released as well, but they are not high-profile ones," the source added.
In exchange, the group is willing to begin the gradual release of the girls, perhaps as many as 100 at a time, possibly as early as this week, said the source.
"Depending on how the other side responds, the girls will be released in small groups. They will be left at a certain safe location, and the authorities will then be told where they can pick them up from."
However, the source added that Boko Haram had been angered by a declaration of "war" on the group at an international conference in Paris on Saturday, and may still retract its offer.
At the summit, attended by Nigeria and its neighbours, including Cameroon, Benin, Chad, and Niger, and hosted by French president Francois Hollande, an agreement was forged to formulate a co-ordinated anti-terrorism strategy in the region, with training and support from western countries including the US, UK and France.