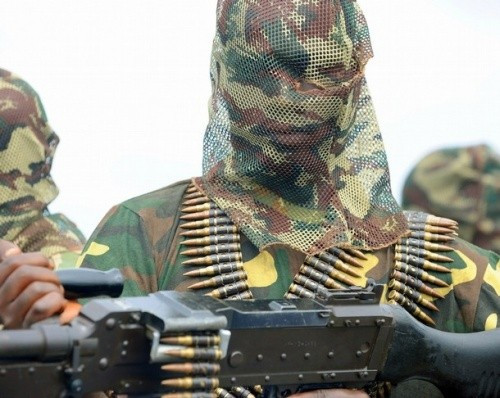 Nigeria's federal government troops have busted a suspected Boko Haram bomb factory in Kano state and arrested a number of suspects.
A military joint task force took control of the bomb factory, located in house where women and children were also living.
Lieut Ikedichi Iweha, a spokesman for the task force, said the women and children had been taken away and will be interrogated.
"The main person that we are looking for was not arrested because he was not in the house, but we have rescued women and children from the house," Iweha said.
"Two women and a couple of children that we have rescued have been taken away for investigation and the house will be brought down using military armoured carrier," he added.
Armoured vehicles had been used to cordon off the house, according to witnesses.
Iweha said items recovered from the house included improvised explosive device (IEDs), assorted containers, liquid substances, charcoal and, bizarrely, a film about Osama bin Laden entitled Osama bin Laden Dead at Last.
In a separate operation in Maiduguri, the Borno state capital, three suspected members of the militant Islamist sect were killed by another military task force.
The suspects had apparently planned an attack on Biu town. Military spokesman Lt-Col. Sagir Musa said in a statement that they were heading to the town in a stolen vehicle when a shootout erupted between police and the suspects.
Col Victor Ebhaleme, field operations officer of the task force in Borneo, confirmed the incident, saying: "Three suspected Boko Haram terrorists who went to rob some residents of their valuables were killed in a shootout while trying to flee the scene."
Despite the losses the group has sustained, they have continued to carry out attacks on police and officials, killing at least four people over the past few days.