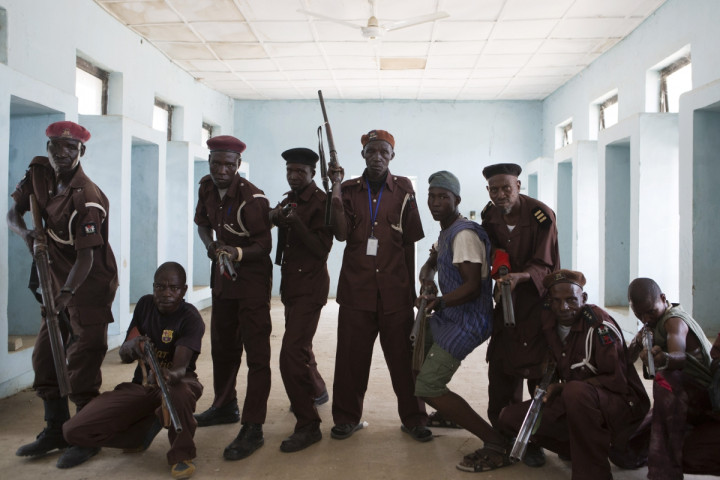 Nigerian troops reportedly hid in the bush while Boko Haram militants stormed the Chibok area, burning down churches and slaughtering dozens of people.
The Nigerian military apparently did not respond to the distress calls made by the locals in the region, where hundreds of girls have been kidnapped by the Islamic extremists.
"They [Nigerian soldiers] just went and got a hiding place in the bush," Enoch Mark, a local leader from Chibok, told the AFP.
The Islamist insurgents on Sunday (29 June) had set at least five churches ablaze in yet another surprise attack in Chibok, which has been gripped by Boko Haram fear in the last few months.
As many as 56 people including women and children have been killed in the onslaught although the authorities are yet to ascertain the exact death toll.
Most of the victims were Christians as they were attending morning prayers. The assault was well-coordinated and the extremists were armed with several guns and explosives.
"The attackers killed and burnt houses after attacking worshippers in five churches in Kwada, before moving to Kautikari less than 8 kilometres to Chibok town, killing and burning down people's houses and property. The security operatives were not on ground to defend us. In fact, those who ran into the bush were pursued and killed by the murderers," a resident in the region named Amos Bulus told Vanguard daily.
Local authorities have urged the Nigerian federal government to take more measures to protect the local communities from the deadly Boko Haram outfit.