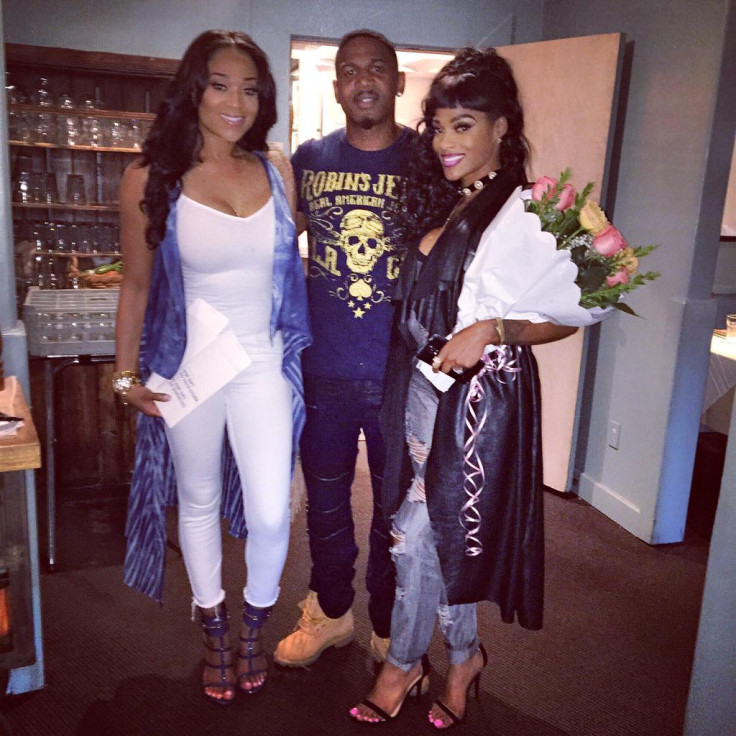 After their successful stint with Love and Hip Hop Atlanta, Stevie J and Joseline Hernandez are ready for their own show, a spin-off series that would follow the couple's life in Los Angeles. The untitled series will feature the Puerto Rican Princess and her husband as embark in a journey in the pursuit of worldwide fame in music.
The Stevie & Joseline series will premiere during the winter of 2016 and will pick up right after the finale of Love & Hip Hop: Atlanta. The first season of the series will consist of eight 30-minute episodes.
The series will follow the American musician and record producer and his wife, who eye super-stardom after reaching Hollywood. The 43-year-old former member of Bad Boy Records is trying to get connected with his old friends in the music industry as he heads back to the recording studios.
Hernandez is equally excited to pursue her Hollywood big screen debut. But she also finds time to bond with Stevie's five children.
In a promo clip released by VH1, the rapper looks ultra glamorous as her husband asks her, "I thought I left the ratchetness in Atlanta."
"You left Mimi in Atlanta, not the Puerto Rican Princess," she tells Stevie reminding him that his baby mother has turned down his offer to move in with him to LA.
"Relationship highs and lows are part for the course, but with a few laughs and a lot of love, Stevie J and Joseline consistently prove that they can overcome any obstacle. Catch this dynamic couple taking over a new city this winter," the press release by the network reads.
In the finale of LHHATL, Steven Jordan offered his ex-girlfriend Mimi Faust to move to LA with his family as this will allow him to stay close to his daughter Eva. However, she denied it stating that she can't take the drama by her former boyfriend and his wife.