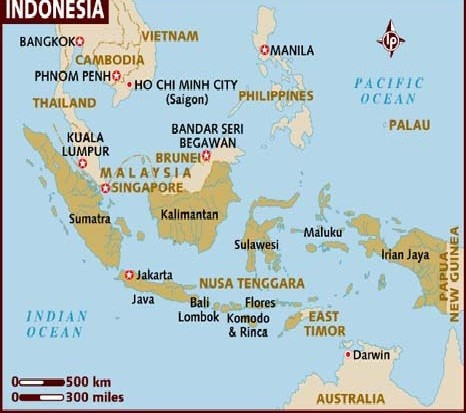 Nine people including six crew and three civilians on the ground were killed when a turboprop plane smashed into eight houses in Jakarta.
"Six out of the seven crew were killed and one was critically injured. That's all we know so far," air force spokesman Asman Yunus told AFP.
Three people on the ground were killed in the crash, added military spokesman Rear Adm Iskandar Sitompul.
The Fokker-27 crashed into a housing complex within the Halim Perdanakusuma military airport compound.
The plane had just taken off from the same airfield and crew members were said to include the pilot, co-pilot, instructor and trainees.
"The aircraft was conducting training and there were no passengers aboard," Yunus said.
Yunus confirmed the injured crew member was being treated in hospital.
The plane was built in 1958 and has been used by Indonesia's air force for the past 20 years.
Indonesia has one of the world's poorest aviation safety records, and military aircraft crashes are relatively common.