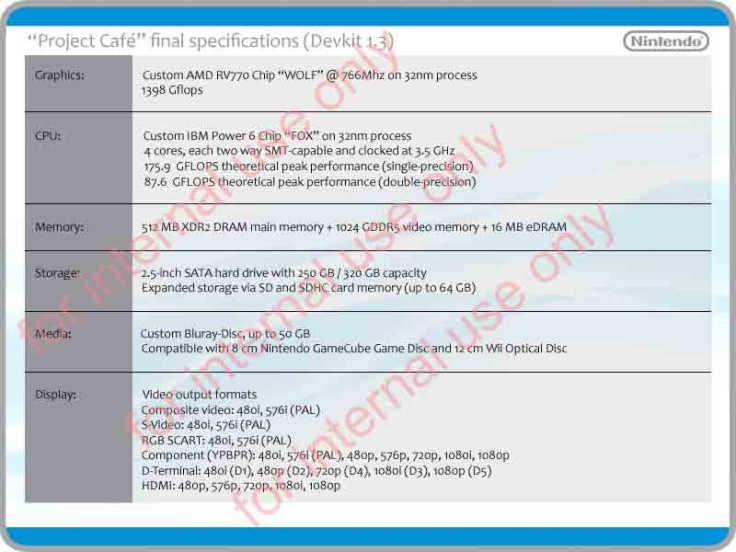 With E3 beginning with Microsoft's press conference in just a few short hours, the IBTimes takes a look at what fans should expect from Nintendo at this year's expo.
Nintendo without a doubt has the most interesting offer of the big three -- Nintendo, Microsoft and Sony. The company managed to steal the lime-light months ago when it first revealed the existence of its next-generation console, codenamed "Project Cafe".
Since then rumours surrounding the console and what innovations and changes the company would make have inundated games message boards and blogs.
Unfortunately a side-effect of this has been the rapid decline of its existing Wii console, which has plummeted in both cost and sales.
This fact has not been lost on Nintendo and the company's E3 line-up reflects it, with the only Wii title of note set to make an appearance being The Legend of Zelda: Skyward Sword.
Fortunately the company's other new console the Nintendo 3DS has a much more substantial line-up, with a new Mario 3DS title set to be unveiled.
The expo will also see the slew of rumours surrounding Project Cafe proven or dis-proven. Chief among these is the question of how powerful it will be and when it will be released.
Past this, Nintendo has confirmed that as well as demoing its new Project Cafe console, a select few will actually be able to play on it at the expo. This means consumers will finally be able to see how the console's new touch screen controller will work.
Given that console is set to be playable, the expo will also reveal some of the games set to be released with Nintendo's Project Cafe. Thus far there has already been speculation about new Metroid and Grand Theft Auto titles.
Nintendo's press conference is set to begin at 9.00 am PDT on 7 June. It can be viewed by clicking here.