Nintendo is being sued over claims that the 3D technology used in its 3DS console infringes on a patent belonging to an independent inventor.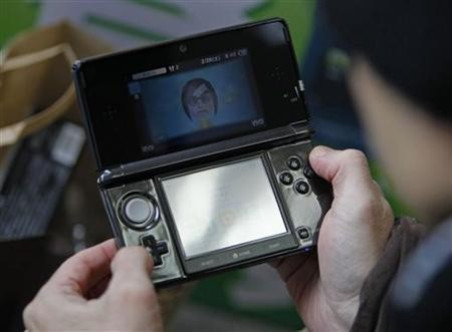 58 year-old Seijiro Tomita, a former employee of Sony, claims that he developed the technology that allows 3DS users to play games in 3D without using glasses. Tomita's attorney, Joe Diamante of law firm Stroock & Stroock & Lavan, told a jury in Manhattan that Tomita approached Nintendo in 2003 looking for a partner for his 3D technology, and that the company used his patent without paying any royalties.
Reuters reports that Tomita sued Nintendo and its US division in 2011 and is now seeking damages. Diamante estimates that Tomita is entitled to $9.80 (£6.45) of every 3DS sold, which, given the more than 28 million 3DS units sold globally, according to VG Chartz, puts Tomita's damages claim at rougly $280 million.
Tomita apparently displayed a prototype of his technology, which at the time was patent pending, to seven Nintendo developers in 2003. Four of those developers, his suit claims, would go on to help create the Nintendo 3DS which was launched in 2011.
However, Nintendo's attorney, Scott Lindvall of firm Kaye Scholer, said the 3DS does not infringe on any aspects of Tomita's original technology and that the company's meeting with him in 2003 was just one in a series of meetings Nintendo held with 3D inventors ahead of the 3DS' development.
"Mr. Tomita's meeting was one of hundreds," Lindvall told Reuters.
Lindvall also said that Nintendo had meetings with vendors selling 3D technology before Tomita, and that the company's meeting with Sharp, which would eventually go on to create the 3DS' screen, happened in 2002, before Tomita presented his prototype.
Tomita retired from Sony in 2002 after working at the company for more than 30 years. He is listed as holding more than 70 patents worldwide but, according to Diamante, has struggled to find a buyer for his glasses-free 3D tech since the 3DS launched.
The case is on-going at the US District Court in New York City.