Nintendo Wii U Console and Touchscreen Controller: Hands-on Review
Our hands-on review of the Nintendo Wii U console and touchscreen Controller, which has a release date of Christmas 2012.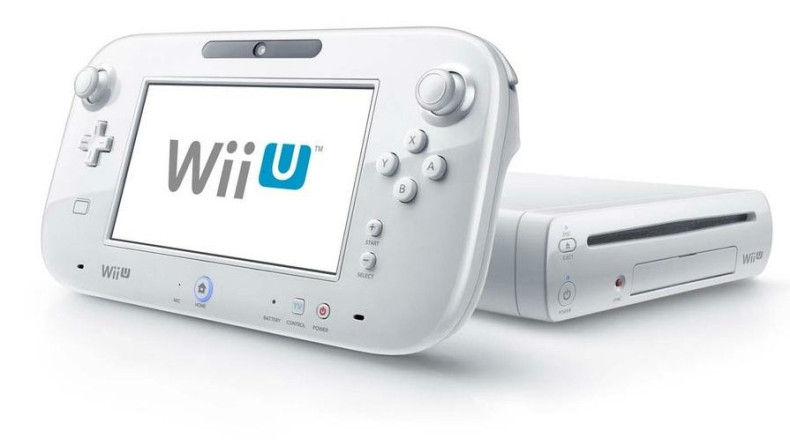 Key Features:
Touchscreen controller
Innovative use of second screen
Improved graphics
Price: £279.99 (to be confirmed)
Release date: Christmas 2012
Introduction
With no PlayStation 4 or Xbox 720 for gamers to inappropriately fondle this year, only one manufacturer came up with the goods at E3 2012: Nintendo.
Since the Wii U console is heading to stores in time for Christmas 2012, Nintendo did not really have a choice but to let gamers see what they are in for when Santa drops by.
Sony and Microsoft instead tried to outdo each other when it came to game announcements and services at the Los Angeles games event.
Were Microsoft and Sony right to stall their next-next-gen console launches and squeeze the last life out of their existing machines?
Right or wrong, the upside for Nintendo is that this year, during the biggest shopping season of them all, it will sit unopposed on store shelves.
In essence, Sony and Microsoft have handed their rival a potentially bumper crop of sales and a huge group of users to market its games to.
Now all Nintendo needs is to hit that launch window and deliver something as playable as the original Wii console managed.
Nintendo Wii U: Hardware
Nintendo was happy to let its two rivals win the battle for processing power in the last console war, falling back on its playability as a key selling point.
Games were often downgraded to fit the lower graphics output of the original Wii console - we give you the cartoony version of the Ghostbusters game as a prime example.
How does the Wii U square up? Well we know that IBM has built the processor powering the console and that the graphics are handled by an AMD Radeon GPU chip. We just don't know how powerful either of those pieces of technology are.
Unfortunately, the Nintendo Wii U may be based on more modern technology than either Sony or Microsoft's current games machines but it does not represent much of a leap beyond them in terms of graphics.
If you look at the images for a game like Trine 2 you could believe that it was playing on one of the other two consoles.
Rest assured the graphics are a big leap over the previous Wii console, even if many games demos on the Wii U look as if they are running at 720p instead of Full HD.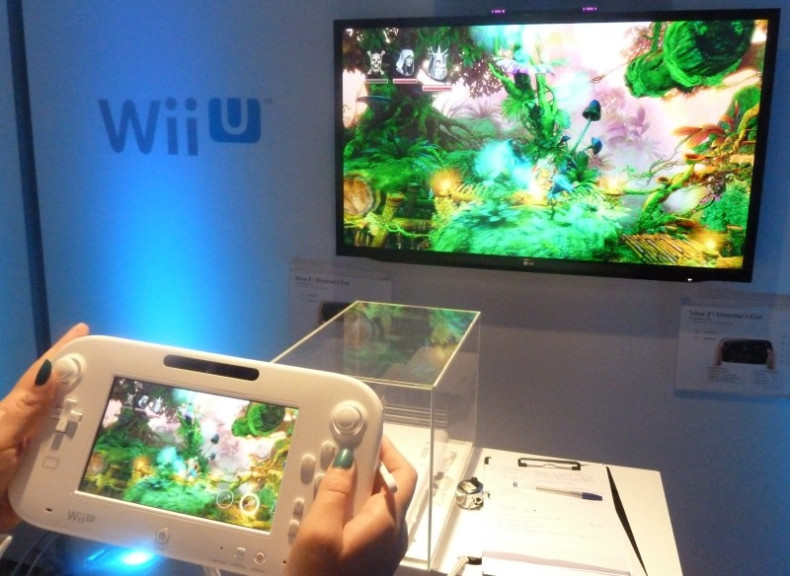 Nintendo Wii U: Controllers
Most of the kit used to play on the new console will be familiar to existing Wii owners, with the Wiimotes and Nunchuck controllers still used for many games.
An Xbox-style controller called the Wii U Pro has also been added to that list.
Up to five players can participate at once, most using the regular wireless controllers.
In all the examples of five player action we did see, two players worked together in a co-op mode. Blame the TV, as presenting four screens in equal blocks is much easier than attempting to do the same with five.
The one controller that will be new to everyone (and the one that could solve that issue of needing a fifth screen) is the much larger touchscreen device...
Nintendo Wii U: Touchscreen Controller
The Nintendo Wii U touchscreen controller throws in lots of extra options on top of the regular controllers.
It is essentially a 6.2-inch touchscreen encased in a plastic shell, with all of the directional pads and buttons gamers expect to see on a regular controller.
Fitting that screen in has obviously increased the size way beyond a normal controller and it does look big.
Our first thought when we saw press shots of this device was that it would be too oversized to work as a traditional handheld controller.
When you are in the zone playing on a PS3 or Xbox the controller almost becomes a part of you and the chunky touchscreen controller did not give the impression it would make hardcore fans happy.
Amazingly, Nintendo has pulled off combining that screen with all of the controls in a very usable design.
Internal gyroscopes and accelerometers allow certain aspects of games to be controlled by moving the wireless pad itself.
The two directional pads work very well and make movement smooth as you guide the Dark Knight through Arkham City. The two banks of buttons on top of the device are also easy to reach.
We would have liked to have seen how well it handled a first-person shooter to really test out its playability.
Naturally, the screen provides extra options, with combo moves or other options displayed on it.
If you have played on a Nintendo DS or 3DS you will be used to pressing options on a second screen. If not, it does not take long to pick up such an intuitive process.
The screen can also offer different views. For example, hold it up in Zombie U and Batman: Arkham City - Armoured Edition and you can scan your environment.
Some games titles can now even be played solely on the screen on the touchpad, freeing up the television without ending your play session.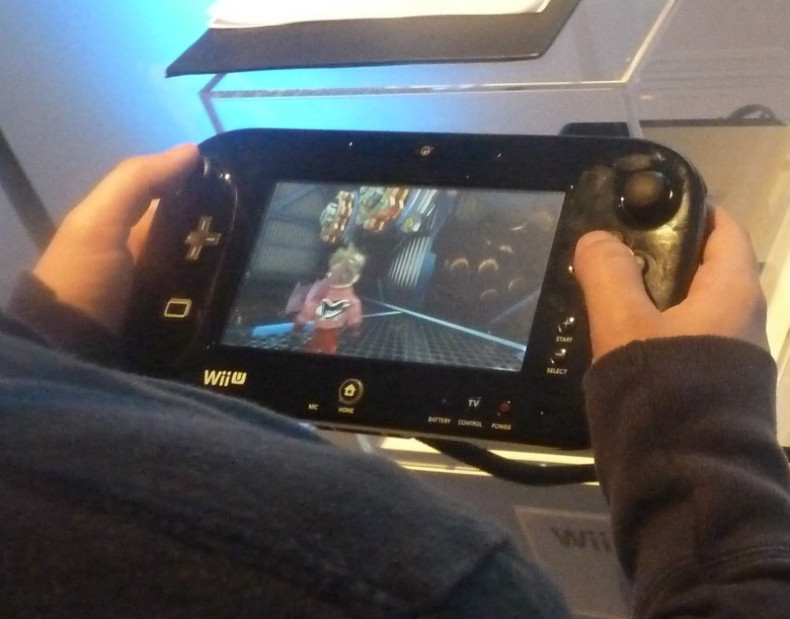 Nintendo Wii U: Playability
With no graphics boost beyond the two competitor consoles the Wii U needs to display amazing playability to tempt fans.
The gyroscope and accelerometers help with that and in one game we played, the controller becomes a serving tray and the player has to hold it steady while they deliver items to other Mii characters.
The option to hold up the screen and scan your environment also actively enhances the gameplay on a title like Zombie U, where you can be happily scanning a room looking for something and be surprised by an undead assailant while your focus is elsewhere.
A slightly different take was used in Project P100, where the smaller screen in your hand only becomes the main focus when a player enters a building. Play your way through and when you exit the action returns to the main TV.
Even when the main player is not using it, the touchscreen can add to the action.
A new kind of multi-player option in Just Dance 4 allows another person to call the shots in a puppet master mode.
While the main players dance, the person with the pad can call up specific moves that have to be performed, or choose the 'Strike a Pose' option and have them stand there like statues until they are released back to the dancing again.
Nintendo Wii U: Verdict
A lot is riding on the Wii U. Nintendo posted a loss last quarter thanks to plummeting sales of the Wii and the domination of Sony and Microsoft.
If Nintendo is going to hit the kind of sales it needs to get back in the game it will have to convince those users who bought the Wii for its playability that the Wii U offers an even better experience.
So while the screen may look like a bit of a gimmick, it is the reason we anticipate people fighting over stock come Christmas so as not to disappoint the children.
Hopefully the developers won't see it as a gimmick. Used correctly it could be the key to some epic gaming and could sustain the Wii U past the six-year lifespan that the Wii appears to have had.
A good selection of launch titles is essential and Nintendo seems to have a fair range gearing up to be ready for that Christmas deadline - check out our review of the likely Wii U launch titles here.
Another key factor will be price. There may not have been a new Xbox or PlayStation 3 launched this year but we would not be surprised to see them even more competitively priced this Christmas.
The PS3 Slim currently has an RRP of £249 and the Xbox 360 S with 250GB memory costs £199 but they could easily drop to £199 and £179 respectively.
The Wii U, in comparison, is expected to sell for around $300 in the US and £300 in the UK. Shopto.net has it listed at a pre-order price of £279, while Amazon briefly flashed up a pre-order page listing it at £199.99 before removing the page. Given that it also listed a July release date, this could be a mistake.
If the Amazon price is correct, then expect gamers, mums, couples, flatmates - the whole casual market Nintendo expanded into with the Wii back in 2006 - to snap it up.
Say, "Hi!" when you see us sleeping outside Dixons in December.
Score:
Must Read:
Hands-on Reviews: Wii U Games Most Likely to be Available at Launch