Rolling Stones guitarist Ronnie Wood has fuelled speculation of a reunion by saying he intended to "twist (his band members') arms" into playing Glastonbury. The veteran rockers won two awards at the NME Awards, including Best Live Band, on Wednesday.
Rumours the veterans could feature at Glastonbury, one of the biggest concerts in Europe, would now appear to have gained momentum. Wood, speaking to Reuters after the awards ceremony, said: "I want to do it [play at Glastonbury] badly. But, I've no idea yet. I know we are the best live, so I just hope we get it."
The Rolling Stones, despite worldwide success, have never played at Glastonbury; this year the festival is to take place between 26 June and 30 June and the line-up has yet to be announced.
Rolling Stones Strike Gold at NME
Meanwhile, the Stones also picked up Best Music Film at the NMEs. They were also nominated for Best Book and Best Music Moment but failed to win those categories.
Other nominees for Best Live Band included Biffy Clyro. And the group lost the same category to Coldplay, at the Brit Awards earlier this year. Incidentally, this award is almost 50 years after the band first featured in NME magazine's pages.
The band celebrated the landmark 50th anniversary with a powerful performance at the O2 Arena; it was their first live concert in the city for five years. Other landmarks on the day included a 20 year reunion with former members Bill Wyman and Mick Taylor.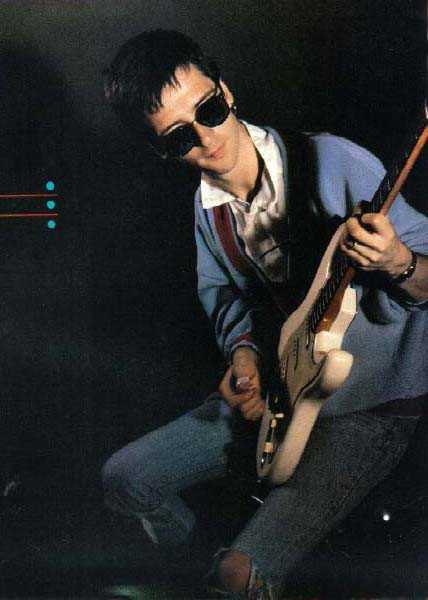 Other winners at the event included Clyro and Florence Welch (of Florence and the Machine). The former won Best British Band and the latter Best Solo Artist and Best Dance Floor Anthem (Sweet Nothing, with Scottish singer-songwriter Calvin Harris). Johnny Marr won Godlike Genius; Marr, who played for The Cribs, recently released a solo album: The Messenger.
Full List of Winners:
Best British Band: Biffy Clyro
Best Album: Given To The Wild by The Maccabees
Best International Band: The Killers
Best Track: Inhaler by Foals
Best Music Film: Crossfire Hurricane by The Rolling Stones
Best Solo Artist: Florence Welch
Best New Band: Palma Violets
Best Music Video: R U Mine? by the Arctic Monkeys
Best Live Band: The Rolling Stones
Best Dancefloor Anthem: Sweet Nothing by Calvin Harris, featuring Florence Welch
Music Moment of the Year: London Olympics 2012
Hero of the Year: Barack Obama