Former Arsenal striker Ian Wright has claimed there is no accountability for players at the club under the leadership of Arsene Wenger and that he cannot see the Frenchman continue at the Emirates Stadium next season.
Wenger has come under renewed fire from pundits and Arsenal fans after the Gunners crashed to a 3-0 defeat against Manchester City in the Carabao Cup final at Wembley on 25 February.
The north London club are in the sixth place in the Premier League, 10 points adrift of fourth-placed Tottenham, and are already out of the FA Cup. The Gunners' sole hope of silverware now rests on the Europa League, where they face Italian giants AC Milan in the round of 16.
Wright said it was unfair to put the blame for the cup final debacle on Wenger alone and added that the Frenchman had been let down by the players "on many occasions".
"It's really quite poor how it ended up on Sunday, in a final, I don't know what the boys can do now to repay the faith that the manager has shown in them. I think they've let him down on many occasions, and they did again on Sunday," the former Gunners striker told Sky Sports.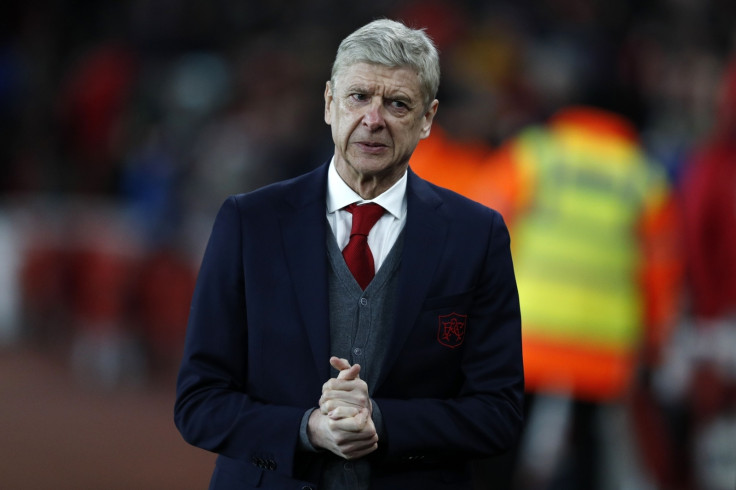 "The resignation you could feel in the players at 2-0, you felt they couldn't believe they could get back into it, and for a final that is pretty hard to watch. I think that, for me, they're not doing it for the manager.
"There's no accountability, as I've said on a few occasions. No matter which player seems to come in, they seem to slip into this comfortable style, with no accountability."
"It's really difficult to make a case for him, the way they're performing this season."
Wenger is under contract at Arsenal until the summer of 2019, but there is speculation that the Frenchman could decide to stand down at the end of the season if Arsenal fail to qualify for the Champions League.