Nokia has delayed the launch of its 6in Lumia 1520 smartphone, also known as the Bandit, by several weeks in a move thought to be tied to Microsoft's acquisition of the Finnish company's phone making business.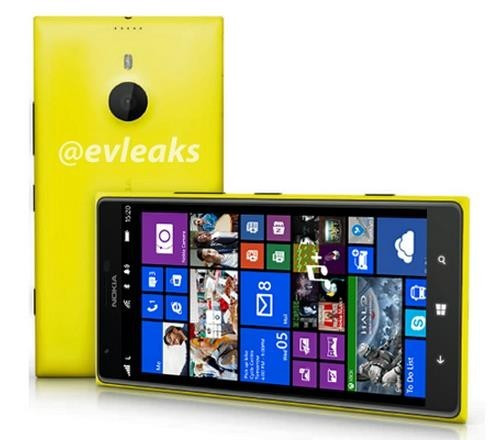 Originally thought to be taking place in New York on 26 September, the launch of the widely leaked Lumia 1520 will now take place later, a company source told Reuters; it is reported by The Verge that a new event will take place in mid-October, and possibly in a different location.
The media announcement is also thought to include the launch of a new tablet with the code name of Nokia Sirius - but given the recent takeover of Nokia's phone business by Microsoft it remains to be seen if the new devices will be named after the Finnish company or the software maker.
Microsoft announced its £4.6bn acquisition of Nokia's phone business on 3 September, but how future products are named remains to be seen. Nokia has given Microsoft use of the Lumia and Asha brands, but the Nokia name itself remains in possession of the Finnish company - however, Microsoft has taken out a license to use the name.
As part of the takeover, Nokia CEO and former Microsoft employee Stephen Elop will return to the software giant, having served at the phone maker since 2010 in a bid to turnaround a company caught wrong-footed by the arrival of the iPhone in 2007.
Bandit
The Nokia Lumia 1520 will enter a rapidly growing market of devices known as phablets, due to their 5in-plus screen size placing them between a large smartphone and small tablet.
The most recent rumours claim the Lumia 1520 will have a 6in, full HD display, 32GB of storage, 2GB of RAM, an SD card slot and it will be running an updated version of Windows Phone 8 called General Distribution 3.
What is less clear is where Nokia is pitching the 1520; although its screen size suggests competition with the Sony Xperia Z Ultra and Samsung Galaxy Note 3, the suspected use of a Snapdragon S4 processor instead of the faster 800 model - as used by the Note - could mean a lower price and more direct competition coming from the Samsung Galaxy Mega and upcoming HTC One Max, also thought to use the lesser S4 chip.
As for the Nokia tablet, this is thought to have a full HD 10.1in touchscreen and run Windows RT; specifications are expected to also include a Snapdragon 800 processor, 2GB of RAM and 32GB of storage, plus the option for 4G mobile internet.