Key Features:
4.7in screen; 480 x 800 pixel resolution

Nokia Lumia 625 Review
With the recent announcement that Microsoft is planning on buying Nokia's mobile phone business for over £4 billion, there has never before been more scrutiny of the Lumia range of smartphones and whether or not they are good enough to help Microsoft challenge the likes of Apple and Samsung.
Nokia should be congratulated for the rate of Lumia releases (10 in the last 12 months alone) and in recent months it has specifically targeted both ends of the market at once. The likes of the Lumia 925 and Lumia 1020 take care of the top end while the likes of the Lumia 520 and Lumia 620 catered for the budget end of the market - albeit with much smaller devices.
Nokia is now however trying to bridge the divide with the Lumia 625, a large screen smartphone with a sub £200 price point.
Lumia 625: Design
Like all the Lumia line-up, the 625 is recognisable even before you see the iconic tiled Windows Phone start screen. The reason is the polycarbonate shell which is available in a range of bright colours including green, yellow and orange as well as more traditional black and white.
At 9.2mm thin and 159g is it neither very heavy nor very light. It can't compete with the ridiculously thin Huawei Ascend P1 in these terms, but equally is nowhere near as bulky and heavy as the Lumia 920.
The curved back and matte finish feel good in your hand but overall the design is uninspiring, but for a sub-£200 phone, you should really be expecting much more.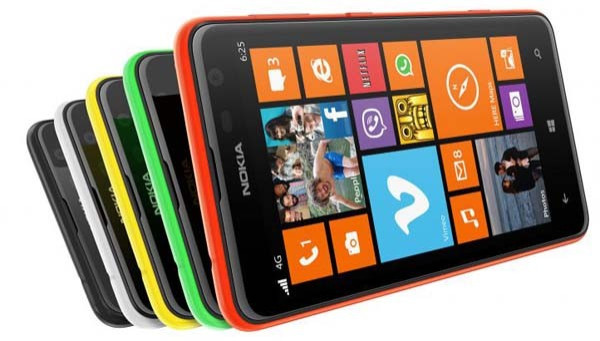 One design touch of note is the inclusion of a physical camera button, something missing from almost all Android smartphones and the iPhone. It can at times be invaluable, not only in terms of capturing an image fast, but saving yourself the frustration of having to unlock the phone before launching the camera app and then pressing an on-screen shutter button.
The phone has a typical Windows Phone button layout below the screen and the Back, Home and Search buttons all responded well to my touch, though I still don't see the point of having a dedicated search button - I simply never use it.
Lumia 625: Screen
The phone as I said has a large 4.7in LCD display. This is a real rarity for sub-£200 phones and Nokia must be commended for bringing a bigger screen size to a price point which many more people can afford.
That said, the Nexus 4, which has the same screen size, is currently on sale in the Google Play Store for just £199 - and one thing in its favour is that it has a screen with a much higher resolution.
The 480 x 800 resolution display on the Lumia 625 is just not great. While the tiled Windows Phone 8 interface makes the display seem better than it really is, when looking at text or watching video on the screen, it becomes apparent very quickly that you are dealing with a below-par display.
The screen also appears washed out when viewed at an angle and Nokia has omitted the ClearBlack technology seen on its higher priced models. It's not surprising at this price point, but the lack of resolution did get annoying at times.
Lumia 625: Performance and battery life
The Lumia 625 is powered by a dual-core 1.2GHz processor from Qualcomm which is paired with just 512MB of RAM, and while the Windows Phone 8 software has been tightly integrated with all hardware it runs on, the low amount of RAM does impact performance.
Apps are slow to open and respond, switching between apps is a struggle at times, and overall I got a sense I was using the phone through a light coating of treacle.
That said the games I played worked fine and video playback was decent and unless you want a superfast phone the Lumia 625 should suffice.
However, one shining light for the Lumia 625 is its battery performance. I managed a full two days out of a single charge and I always managed to get 30 hours from the phone without needing to recharge.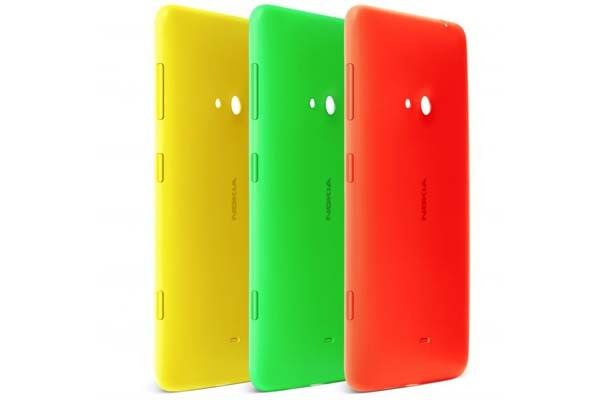 One caveat though - the reason for the extended battery life could be down to the fact I didn't have as many apps to play with as I would have on Android or iOS, meaning I simply didn't use the phone as much.
Lumia 625: Camera
The Lumia range has made its name in the main for its colourful bodies but also for its camera technology - culminating in the 41 megapixel Lumia 1020. However, like a number of other features, this superior camera tech has not trickled down to the Lumia 625.
This model features a run-of-the-mill five megapixel sensor, though you do get autofocus and an LED flash which aren't necessarily guaranteed at this price point.
The images I took were OK, but fine detail was lacking, focusing was slower-than-expected and in low light the results were pretty much unusable. On a clear day, in good lighting conditions and taking pictures of landscapes, the Lumia 625 does pretty well.
Anything else, probably best to borrow a friend's Lumia 1020.
Lumia 625: Software
Finally we get to the real Achilles' heel of the Lumia 625 and the Lumia range in general - Windows Phone.
While the operating system has certainly improved since it first launched a little less than three years ago, it is still nowhere near as complete an ecosystem as Android or iOS. The reason? a major lack of apps.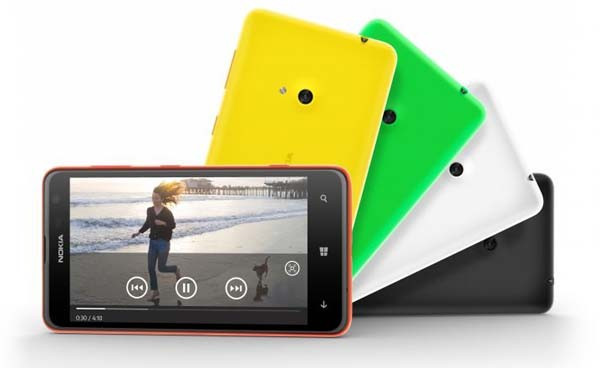 While Windows Phone struggles to 160,000 apps in its store, Android and iOS are now talking in millions rather than thousands.
This is not Nokia's fault, and in fact Nokia has done more than anyone (Microsoft included) to push the Windows Phone platform. The fault lies at the door of Microsoft and the purchase of Nokia's mobile phone business won't have any impact unless it quickly evolves its thinking and begins promoting Windows Phone properly.
Verdict
The Lumia 625 is a perfectly acceptable smartphone for a sub-£200 price point and arguably this is the perfect price to pay for a Windows Phone device - spending £500+ for the Lumia 1020 may get you a far better camera, but you are still stuck with Windows Phone.
If you can put up with the below par screen and sluggish performance, and want a budget phone with superb battery life, then the Lumia 625 could be for you.
Scores
The Good
Great value for large screen device
The Bad