The Nokia Lumia 900 smartphone powered by Windows Phone will go on sale in the US on Sunday, 8 April with many analysts are predicting that this phone will be make or break for Nokia in the US.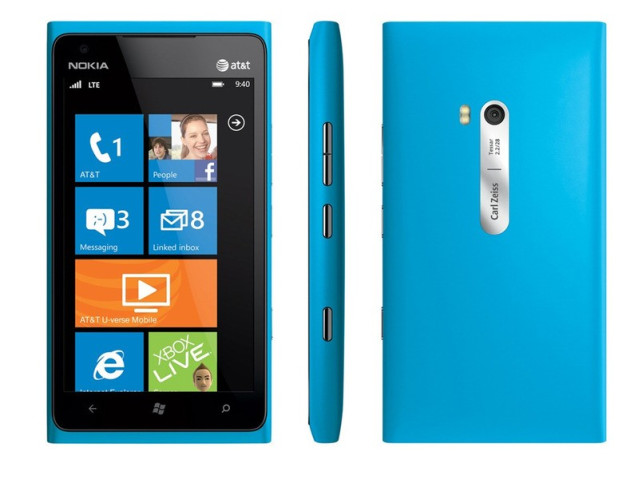 It's been over a year since Stephen Elop announced the Finnish company would be ditching its own Symbian smartphone OS in favour of Windows Phone 7 and while the company has launched phones in the UK, including the Lumia 800 and Lumia 710, it is the launch of the flagship Lumia 900 which is seen as the real test of the strength for the Nokia/Microsoft partnership.
The Lumia 900 looks a lot like the Lumia 800 but features a larger 4.3in 480 x 800 pixel AMOLED display, 4G connectivity and a 1.4GHz single-core processor. With the flagship HTC One X launching in Europe this weekend with a quad-core Tegra 3 processor, the Lumia 900 does seems a bit dated.
However it's not just down to specs, with Microsoft working closely with Nokia to integrate the software and hardware, the phone doesn't seem to suffer because of the dated chipset it is using.
The percentage of the smartphone market which Microsoft's Windows Phone 7 has managed to snag is still tiny and it seemed a little odd at the time that Nokia chose this platform over the huge Android eco-system which already exists.
According to analysts at Deutsche Bank AG and Avian Securities LLC, Nokia is facing an uphill struggle and sees the phone selling in the hundreds of thousands rather than the millions in the first months it goes on sales.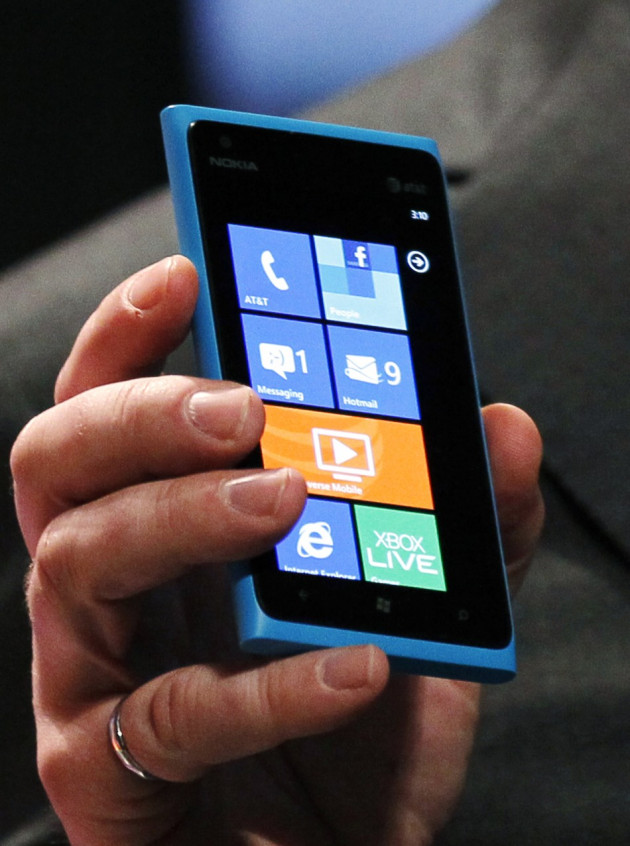 "It's going to be an uphill fight," said Matthew Thornton, an analyst at Avian in Boston. "The Nokia brand, while I think it's still known here, lags Apple and even Samsung. I don't see the phone becoming a hit."
Nokia has priced the Lumia 900 competitively in a bid to attract customers. The Lumia 900 costs $100 (£65) on a 24-month contract with At&T which is half the price of an iPhone or high-end Android smartphone such as the Samsung Galaxy S2.
"This launch will set the tone for Nokia's recovery," said Alex Spektor, an analyst at Strategy Analytics in Newton, Massachusetts. "The U.S., since the rise of the iPhone, has become the most important market for mobile devices so success here is important for any vendor who wants to succeed on a global scale."
Putting things in perspective and to see how much has changed in the last five years you just need to look at what has happened to Nokia's market valuation. Nokia, once the world's biggest smartphone maker, has lost more than 80 percent, or $80bn, of its market value since the iPhone's 2007 release.
Another factor which will affect how well the Lumia 900 sells is how the phone is received in the press. The first reviews have just been published and in general they have been lukewarm at best. While most have been complimentary of the hardware, most reviewers have been pointing out the issues with the Windows Phone ecosystem, particularly the lack of apps.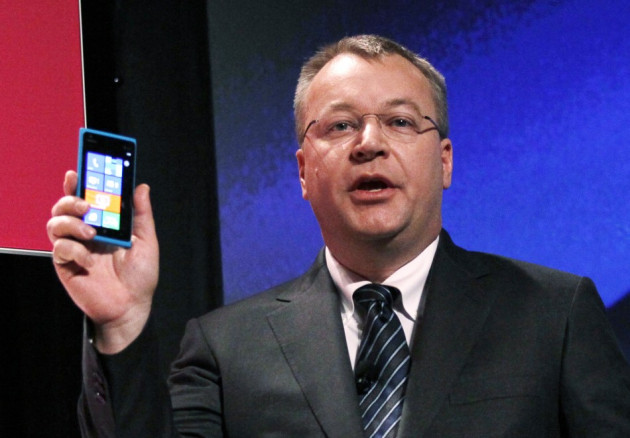 We've rounded up some of the reviews here to give you a flavour of what people have been saying about the new phone:
Lumia 900 Review of Reviews:
Joshua Topolsky at The Verge
"I really wanted to love this phone. From a design standpoint, the Lumia 900 was immediately enticing. I'd already been salivating over Nokia's N9 and Lumia 800, so knowing that a slightly larger (but more feature packed) version of that device was headed our way was fairly encouraging. But while the hardware - at least externally - delivers, the phone as a whole does not.
I think Nokia made a lot of the right decisions, but it's almost impossible to move beyond some of Windows Phone's shortcomings this late in the game. Try as I might to envision the Lumia 900 as my daily driver, the math never added up. There's just too much missing, or too much that feels unfulfilling."
Walt Mossberg at All Things D
"The Lumia 900 features the three biggest advantages of the Windows Phone platform-a handsome, distinctive, tile-based user interface; a mobile version of Microsoft's Xbox Live gaming network; and a mobile version of genuine Microsoft Office, which allows you to edit documents and share them with PCs and Macs, or store them in the cloud.
But, overall, I consider the Lumia 900 a mixed bag. Unless you are a big Windows Phone fan, or don't want to spend more than $100 upfront, I can't recommend the Lumia 900 over the iPhone 4S, or a first-rate Android phone like Samsung's Galaxy S II series.
I was underwhelmed by the battery life, the browser, and the quality of its photos.
Plus, the Windows Phone platform has only a fraction of the third-party apps available for its rivals-about 70,000, versus nearly 600,000 for the iPhone and more than 450,000 for Android."
Steve Kovach at Business Insider
"From a design standpoint, the Lumia 900 is easily the most unique-looking smartphone out there. Its body is made from a single piece of durable polycarbonate plastic (available in blue, black, or glossy white), giving the phone a solid feel that's a welcome departure from all those flimsy Android phones flooding the market nowadays.
Unfortunately for Nokia, a pretty face can't solve everything. The Lumia 900 boils down to two glaring problems: the screen resolution is horrible by today's standards and the Windows Phone 7 software suffers from a handful of fatal flaws, most notably the poor selection of apps.
But at just $100 with a two-year contract from AT&T, you're getting a decent deal, especially considering the Lumia 900 is a 4G LTE phone. (Verizon tends to price its LTE phones at an unreal $300.)"
Kevin C. Tofel at GigaOm
"Should you get the Lumia 900? That depends on your own personal needs of course. And if you just don't care for Microsoft's fresh take on mobile user interfaces, this clearly isn't the phone for you. But if you're even remotely interested in what a solid Windows Phone can do, you should at least look at the Lumia 900 to experience the unique Metro user interface for yourself. Right now, I can't think of a better Windows Phone to try out or buy. I'm so impressed with what Nokia has put together that I'm considering adding a Lumia 900 to my own collection at the full $449.99 price."
Casey Johnston at Ars Technica
"When we took the phone out for a spin on AT&T's 4G LTE, we started using the phone just after 7am with the following settings: brightness was at medium, volume was off, vibrate was on, e-mail checks were set to happen every 30 minutes, WiFi was on but not always connected, GPS was on, and Bluetooth was off. Throughout the day we used the phone at a moderate-to-heavy intensity: a scant few minutes of tethering in the morning, some texting, e-mail reading, some browsing, a couple of app downloads, and the occasional two-minute handling session by curious passersby. With this level of usage, the phone gave us a "critically low" battery warning at 6:38pm, for just under 12 hours of stop-and-go use."