Nokia CEO Stephen Elop dropped the biggest hint yet that his company is preparing to launch a new flagship smartphone this quarter, and possibly as soon as this month.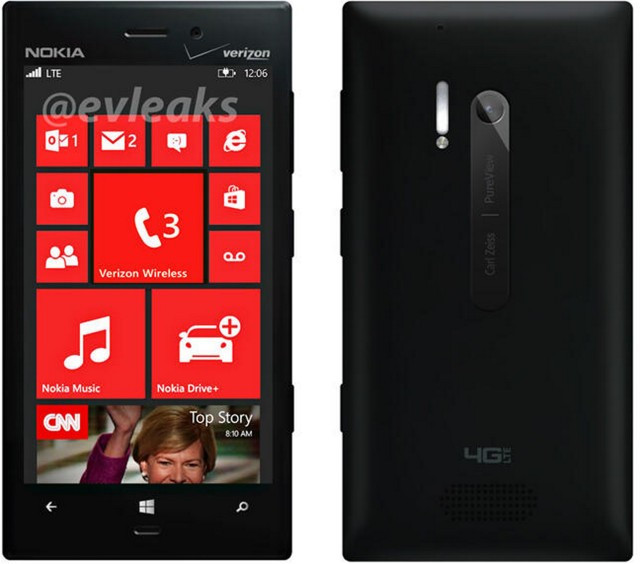 Speaking after the Finnish company posted its Q1 results (a €150m loss on €5.85bn revenue), Elop said "later this quarter a new Lumia device is anticipated to have hero status with a leading US carrier," and this device will "mark the beginning of a season of new product introductions."
Widely expected to be called the Lumia 928, Nokia's newest flagship is thought to come exclusively to US carrier Verizon this month, before heading out internationally later in the quarter. The phone is thought to have a 4.5in display, 8.7-megapixel camera and similar looks to the Lumia 920.
But unlike Samsung, which will also release its latest 'hero' model, the Galaxy S4, this month, Nokia can't merely update its flagship and rest on its laurels. Nokia needs to fight for all it's worth, especially in the US market where the company shipped just 400,000 devices over the last three months.
That figure is down 33 percent year-on-year despite the huge launch of Windows Phone 8 and Nokia's admittedly impressive Lumia 820 and 920 smartphones, and is down from 700,000 US shipments in the previous quarter.
Having lost its crown of world's biggest phone manufacturer to Samsung last year - a title it owned for more than a decade - Nokia is going through a slow and tough transformation as it ditches feature phones and its Symbian operating system for Windows-running Lumia smartphones.
Although moving from cheap feature phones to a broadening range of mid- and high-end Lumias boosts Nokia's average retail price, the flipside of that means less units are sold, and so far the shift to higher prices hasn't made up for the drop in low-end sales.
The company's budget Asha series of cheap phones aimed at developing markets took a hit this quarter, with sales down from 9.3 million to five million over the last three months.
Worst quarter since 1999
All this added up to a quarter that was Nokia's lowest-revenue quarter since 1999, a time just before it enjoyed a decade of being the world's most successful phone maker.
If Nokia wants to replicate the surge to stardom it experienced in the 2000s it will have to do more than the Lumia 928, more than a small update to a phone already on sale, and that's where Elop's "season of new products introductions" needs to excel.
Apple and Samsung remain untouchable (despite recent stock wobbles) at the top of the tree, while a scrap for the mid-table between HTC, BlackBerry and Nokia rages, with none offering the complete package to lift it clear. Where HTC and BlackBerry have gone for the big-hitters in the hope that launching just one or two premium phones will be enough, Nokia looks to be following Samsung by offering products spread across the market with varying screen sizes and price tags.
Catwalk
But Samsung's multi-pronged approach isn't the only one Nokia is taking. Later this quarter it is expected to announce yet another flagship phone, currently codenamed the Catwalk and said to feature a premium, aluminium design closer to the HTC One and iPhone 5 than the current plastic Lumias.
So a range of Lumias at varying prices - adding to the 620, 820 and 920, as well as the new 520 and 720 - plus a fresh attack on the US with the 928 and a future premium 'Catwalk' is what Nokia has in its pipeline for the next quarter.
It's a wide range of products like Samsung, with the high end flagships like Apple and HTC: a winning combination by all accounts.
But software could still pose a problem. Microsoft ditched Nokia as its main partner to take HTC under its wing for Windows Phone 8; a mistake perhaps, given HTC's recent slump, and one which took the spotlight off Nokia when it needed it most.
Compared with iOS and Android, Windows Phone is still in its infancy but that can't remain an excuse for much longer, and Microsoft needs to fill some major holes like the lack of a notification system and size of its app store if it is to be taken seriously.
Then, and only then, will Nokia's Lumia range be considered a serious contender across the smartphone landscape. The next two quarters are critical if Nokia is going to gain the momentum it needs to make third place its own.