Low and mid-range Nokia Lumias help a resurgent Windows Phone triple its slice of UK smartphone sales, capturing a 12% share of the market as Android sales fall.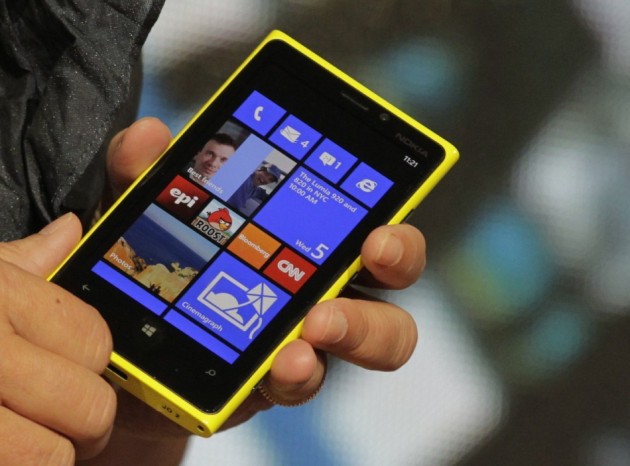 Between June and August, Windows Phone devices accounted for 12% of UK smartphone sales, a huge leap from this time last year when its market share was just 4.5% over the same three-month period. During the same period Android saw its British share fall from 62.7% to 56.3%.
Commenting on the data collected by Kantar Worldpanel ComTech, the research firm's strategic insight director Dominic Sunnebo said: "After years of increasing market share, Android has now reached a point where significant growth in developed markets is becoming harder to find."
Sunnebo blamed a dip in Samsung's share of European smartphone sales - although still accounting for 47.1% of handsets sold across the UK, Germany, France, Italy and Spain - for promoting a "sustained comeback from Sony, Nokia and LG".
Windows Phone also enjoyed a 10.8% share of sales in France, while its share across the five largest European economies was 9.2%.

Wave of growth
Sunnebo continued: "Windows Phone's latest wave of growth is being driven by Nokia's expansion into the low and mid range market with the Lumia 520 and 620 handsets. These models are hitting the sweet spot with 16-to-24 year-olds and 35-to-49 year-olds, two key groups that look for a balance of price and functionality in their smartphone."
At 70.1%, Android remains the dominant leader across western Europe - up 1.3% from the previous year - while BlackBerry continues its downward spiral, to just 2.4% of smartphone sales across the five countries, led by a fall from 10.1% to 3.7% of sales in the UK.
Smartphone penetration in the UK now stands at 67%, with 85% of devices sold in the past three months being smartphone rather than basic feature phones.
Android's grip on the US market has also suffered over the last 12 months, falling from 60.7% to 55.1%, while iOS saw the biggest gain there, up more than five points to 39.3% of smartphone sales. Windows Phone is yet to make as much impact in the US as in Europe however, with its share of 3% only a minor increase on the 2.6% posted last year.
Finally, Japanese sales are split almost equally between Apple and Android, with 48.6% and 47.4% respectively - but Apple's recent debut on the country's NTT DoCoMo network with the newest iPhones makes it likely that the California company will pull further ahead of Android over coming quarters.